School board reevaluates next years calendar
The Board of Trustees has been meeting to discuss the layout for the 2017-18 calendar, which has a total of eight options as of right now. Every year a calendar is discussed and there are certain guidelines that must be followed and are non negotiable for the school district.
"The complications include implementing a calendar that works for students, teachers and families," VP of the Board of Trustees Pamela Waggoner said. "We will review the changes made for 2017-18 and adjust if needed. Also, we will consider becoming a District Of Innovation  if it is in our best interest, which could affect start dates."
The start date of the school must start no later than the fourth Monday in August according to the Legislative Mandate and is one of the non negotiable aspects.
"This year, several surrounding districts became DOI, which allows them to start on an earlier date," Waggoner said. "The problem is having a late start date mandated by the Texas Legislature and this year, many parents did not like half days for their students and the late start time coming back from Winter break."
Assistant Principal Kristin Pryor said she isn't thrilled about how Winter break is situated, but is fine with everything else.
"The calendar has to be reviewed and approved by the LISD School Board every year," Pryor said. "So changes can always happen. February Conference was eliminated, I believe, because attendance is really bad the days before and after. It hurts the district every year."
Along with Winter break and the elimination of February conference, there are also required amounts of early release which may be taken out, required bad weather makeup days, hours and days the district must owe, and placement of classes per semester to be taken into account.
"It will change," Pryor said. "It changes every year. We only notice it when it makes us uncomfortable."
The Board has a power point on their website stating what needs to be done and that the calendar should reflect what is best for student learning and success. However, not every students see's it that way.
"I'm not in favor of the new calendar changes," junior Katherine Holsinger said "I'm okay with not having February break and getting released later for winter break as long as we get those days made up, but I'll get impacted because I, along with many other students, look forward to having that time off and need a break from time to time."
Austin Community College classes are another issue that needs to be addressed as the classes will begin before school lets out. Waggoner tells students to talk to their counselor about it.
"[The calendar] will also completely mess up the agreement we have with ACC, because if school ends a week later in the summer, dual enrollment students and professors will struggle with organizing summer classes since they already start so early," Holsinger said. "I think there will be a lot of backlash from parents and students if they remove extra vacation days like February conference and extra winter break days. If the [lack of] half days apply to finals week as well, it will waste  the students time after finishing their finals and waiting around to get out of school."
Draft recommendations will be analyzed to create a final draft for next year. If you would like to speak to the board about your thoughts, meetings are held every first and third Thursday of the month or you can go to their website to email the team.
About the Writer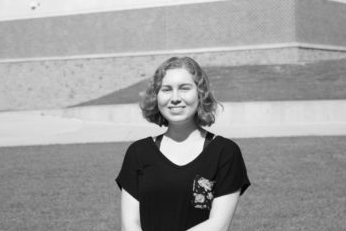 Caitlin McKeand, Co-Editor in Chief
Caitlin McKeand is a senior and this is her second year as a staff reporter for the Vandegrift Voice. In her free time, she enjoys reading, writing, archery, and dogs. Austinite born and raised. She is the Vice President of ASL Honor Society and works for the Riverplace Living Publications for the housing segment. One day she hopes to write a book.