Students have opportunity to be parents for a weekend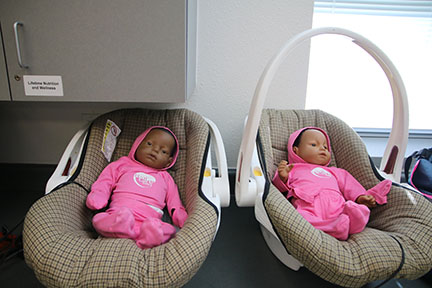 Child Development classes have been experimenting with the RealCare babies to give the students a small taste of what teen pregnancy would be like. RealCare babies are simulators that have life size babydolls act the way an actual baby would.
"In a way, it made my weekend dreadful and long," sophomore Samantha Greenlaw said. "I now know that for future reference, taking care of a small baby is very difficult."
The RealCare babies are given to the class members for a weekend starting Friday nights at 6 p.m. and ending Sunday nights at 10 p.m.
"Everything I did revolved around the baby," sophomore Andrea Esqueda said. "I couldn't do things that I could normally do on the weekends."
Child development is a class taken to learn about the development of children, toddlers, fetuses, infants and also gives tips on healthy marriages. Right now the class is studying the development of toddlers.
"I really enjoy teaching these kids about children and development over time," Jodi Jacobsen, child development teacher said. "I think these babies are a great way to introduce the students to upcoming times."
Although the weekend may seem like it is much longer than it actually is and that nothing but crying and diaper changing occurs, there is also a good side that comes out of the experience.
"It was fun to have a responsibility," sophomore Olivia Breeden said. "It was nice sort of learning how to be a mom and learning that all babies are different."
Spending the weekend with the RealCare Baby gave the students the chance to be a parent and give a better outlook on what current teen parents go through on a daily basis.
"The baby made me realise how much harder it is than what you would think," Esqueda said. "You have more compassion for teen parents."
About the Writer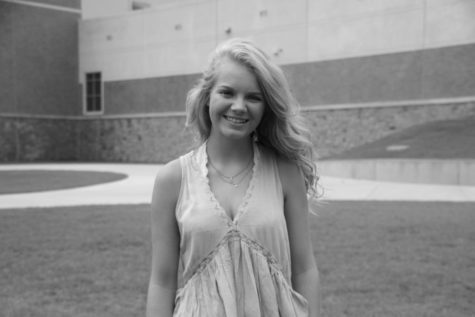 Blakely Dimiero, Staff Reporter
Blakely is a junior and this year is her second year on the newspaper staff. She loves to be taking pictures and out with her friends. She owns her own online blog and photography website. She is also involved in yearbook. She loves to workout and try fun new things to do.