FCCLA project spreading positivity
To attempt to spread happiness and positivity to others, sophomore FCCLA members Tate Watson, Camille Digiaimo and Brandi Killingsworth worked together and created a positivity project called the "Ripple Effect" that was used by Kelly Killingsworth's first grade class at Laura Welch Bush Elementary.
"We thought it would be good if we were trying to spread those ideas to them while they are young," Digiaimo said. "Especially since we started the project the first day after break, we were giving them a new mindset for the year."
The "Ripple Effect" is a project intended to spread positivity to others. The first graders had a week to focus on the positive things during their days, and at the end of the week, came together and talked about how their week had been.
"At the beginning of the year in Mrs. Bentley's class, we would say the best part of our day," Digiaimo said. "That got us into a positive mindset, and we thought we would try and get the kids to do the same."
The girls spent two mornings with the first graders, and throughout the week, the children aimed to have a more positive week. When the girls returned at the end of the week, the children were nothing short of excited to see them.
"They were all just so happy," Digiaimo said. "The kids were jumpy, and just so excited to do everything and so excited to learn."
The girls' project will be entered in the upcoming FCCLA regional star event competition on Feb. 26 in Corpus Christi. FCCLA is an organization which stands for Family, Career and Career Leaders of America. To participate in this program, students must be enrolled or have taken a family consumer science course to compete.
"It's a lot of work to be a competition student," Deanna Bentley, sponsor of FCCLA, said. "There's a club component that is here on campus, but the students who go to the next level and choose to compete in star events, these kids are the doers."
The club is also more of a student-based club where the students pick their own topics and projects to complete themselves, making it unique for every person.
"They're able to research things that are of interest to them," Bentley said. "They create these projects and have some really great experiences that prepare them for college and anything they do after high school."
Along with completing and sharing their project with others, their experiences affect them on a more personal level, and allow them to see things in a different perspective.
"They're 6 year olds, and they were finding the littlest reasons to be happy," Watson said. "If you think about it, it's just really easy to find the small things to be happy about."
About the Writer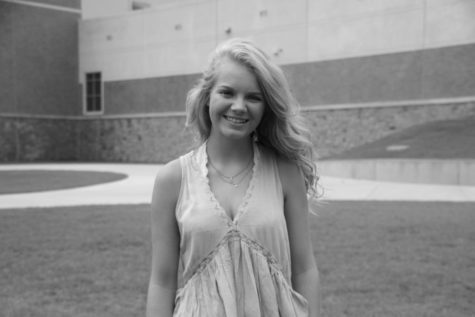 Blakely Dimiero, Staff Reporter
Blakely is a junior and this year is her second year on the newspaper staff. She loves to be taking pictures and out with her friends. She owns her own online blog and photography website. She is also involved in yearbook. She loves to workout and try fun new things to do.