NHS categorizes community services
NHS or National Honor Society is an organization established to recognize outstanding academic high school students. NHS is not just about grades, it recognizes excellence in areas such as community service and leadership, as well as academics. Ashley Alexander has been the NHS advisor since the school has opened.  
"Mr. Little needed someone for NHS and asked me if I would do it, and I agreed," Alexander said.
Starting this past year, NHS has split up its categories of community service. Approximately 330 students are involved in the organization, which made it difficult for the large group of students to all go out and serve at once.
"There's not many organizations that would let you go out and serve 300 people at a time," Alexander said. "So we were trying to make it a little more meaningful for the members."
As a compromise, a split of the Elderly, Homeless, Parks and Recs, Medical and Youth community services was set up to allow for students to attend the catagorized community services in smaller groups, so that it would be more meaningful than just attending the services in larger amounts.
"It was very hard to keep up with every single member before the split services," senior Ben Borer, NHS Elderly Branch Officer said. "We have like 330 members this year and tabulating hours and planning for meetings and attendance that it was a lot of stuff."
NHS is very competitive at Vandegrift, the stakes are higher because of the many academically talented students.
"I think that here we struggle a little but because we have so many students that are strong academically and that want to be apart of it" Alexander said.
When the NHS members go out and serve for the community, they are able to see how others live and in ways, it affects their views on life.
"It definitely makes me more humble and think about what I am doing more," Borer said. "You don't understand how lonely they are."
The NHS officers are commonly intrigued to choose one type of community service over another due to their personal or past experiences.
"One of my best friends was diagnosed with stage 2 brain cancer," junior Julia Hu, NHS Medical Branch Officer, said. "So I think originally it was supposed to be medical/military, but I kind of wanted to focus more on medical and put more effort towards that rather than have it split."
NHS is rewarding in many ways, it helps the students and teachers look at the views of life through other people that are less fortunate than them. It is a great way to get out and serve for the community.
"The vision of NHS is for students that are good strong academic students to come together and serve the community," Alexander said. "But I think the main purpose is to just have students that are high performing and honorable to serve our community in a meaningful way."
About the Writers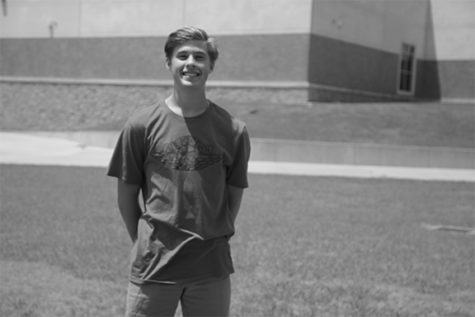 Peyton Klam, Staff Reporter
Peyton Klam is a senior and this is his third year as a staff reporter. He enjoys reading and binge watching tv shows. He also plays baseball for Vandegrift.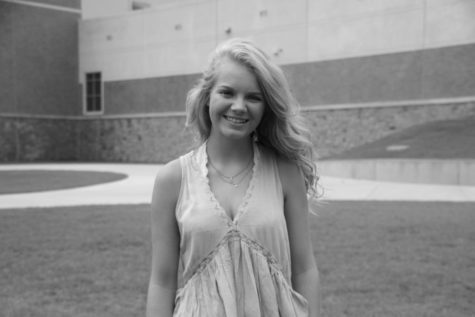 Blakely Dimiero, Staff Reporter
Blakely is a junior and this year is her second year on the newspaper staff. She loves to be taking pictures and out with her friends. She owns her own online blog and photography website. She is also involved in yearbook. She loves to workout and try fun new things to do.