Students want outside vendors in the cafeteria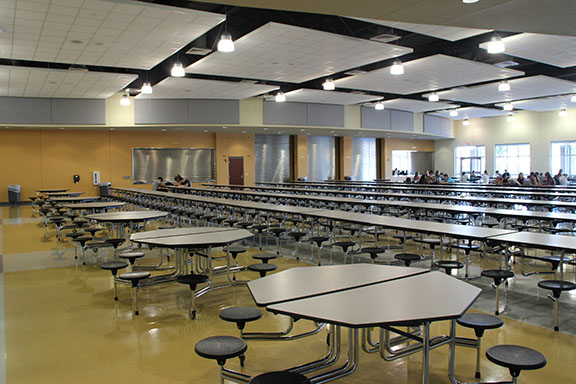 Chick Fil A, Subway, Pizza Hut, Mozart's. These are all things that one wouldn't expect to find in a high school cafeteria. Yet, it has been discovered that some high schools in the Austin area do have these amenities, and many Vandegrift students believe this to be unfair.
"I am disappointed in our cafeteria food, especially considering the options that other schools have," sophomore Allison Vaglica said. "I'd love to have access to coffee or something like Chick-Fil-A."
By adding outside food options to the cafeteria's menu, many more students would purchase lunch on campus.
"I personally never buy my lunch. The food here isn't exciting at all and I would much rather just bring my lunch," sophomore Erin Mitchell said. "If we did have something like Subway or even Whataburger, though, I would definitely eat at school."
By speaking to students all around Austin, it has become apparent that other schools outside of LISD have a much more diverse menu than Vandegrift does.
"In [Westlake's] cafeteria, we have Chick Fil A three out of the five school days, Domino's pizza everyday, and Mozart's coffee," Westlake sophomore Callie Shin said. "It's really beneficial to have since it's such great food. I buy my lunch everyday and I wouldn't change anything about it."
Because students with better lunch options tend to purchase their food from the school more often, the school in turn gets a bigger profit and the students also save time in the morning.
Lake Travis junior Sabah Ali is grateful for the coffee shop in Lake Travis High School because it allows her to eat breakfast when she normally wouldn't have time at home.
"The coffee shop is really nice, because you can always get a good breakfast from there, which I do a lot," Ali said. Lake Travis High School also has Chick-Fil-A delivered once a week.
Outside food options, however, contrary to popular belief, do not always have to be unhealthy. In fact, Round Rock High School has found the perfect balance between good-tasting and nutritious food.
"At Round Rock we have a Subway in the cafeteria," Round Rock sophomore Marisa Shoaf said. "I love it because it gives people really good and healthy choices."
Finally, Jay Nam, a senior who currently attends Cedar Park High School but was formerly a student at Westwood, spoke on how he feels about outside food options.
"When I went to Westwood, we had Chick-Fil-A and Pizza Hut available every day and a coffee bar that sold milkshakes too," Nam said. "I actually really miss having such good food options. I definitely buy my lunch less now."
Despite all of these benefits, there are legitimate reasons why Vandegrift does not have the same outside food options as other schools. Assistant principal Tara Stewart offered her perspective on this matter and brought some crucial points to light.
"I think it's a money thing. And it's also due to the federal laws, the minimum nutrition laws that are in place. Leander provides that nutrition through their own food, so they don't feel the need to go to those outside vendors. I've never looked at the difference in profits, but I'm sure it had something to do with that."
Although there are several critical issues with supplying food from outside businesses inside of our cafeteria, this still does not quell many people's desire to have it. Hopefully, in the future, these challenges can be overcome and food can finally be brought to Vandegrift that changes the game.
About the Writers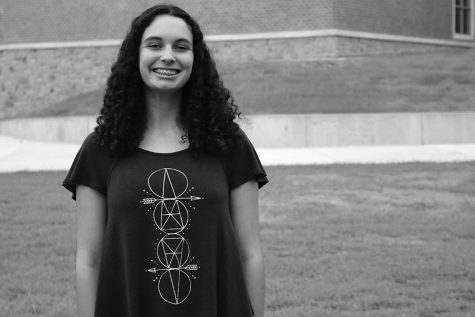 Madeline Smyser, Staff Reporter
Madeline Smyser is a sophomore and this is her first year writing for the Vandegrift Voice. Madeline has always loved to write and enjoys being able to share her stories in the newspaper. Madeline is a member of the Chamber and Chorale choirs and spends her free time reading, cooking and spending time with friends and family.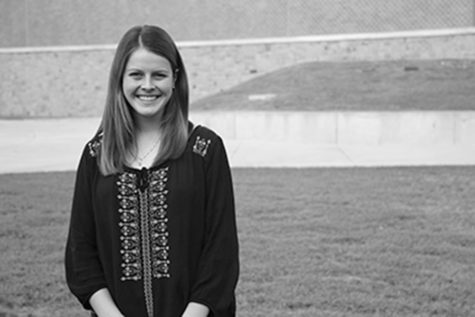 Linnea Kennedy, Staff Reporter
Linnea is a sophomore and this is her first year on the newspaper staff. Linnea enjoys writing stories of all kinds, and enjoys keeping the school up-to-date on current events. When she is not working for the staff, Linnea enjoys singing in the varsity choir and finding new books to read.