Students prepare for homecoming next week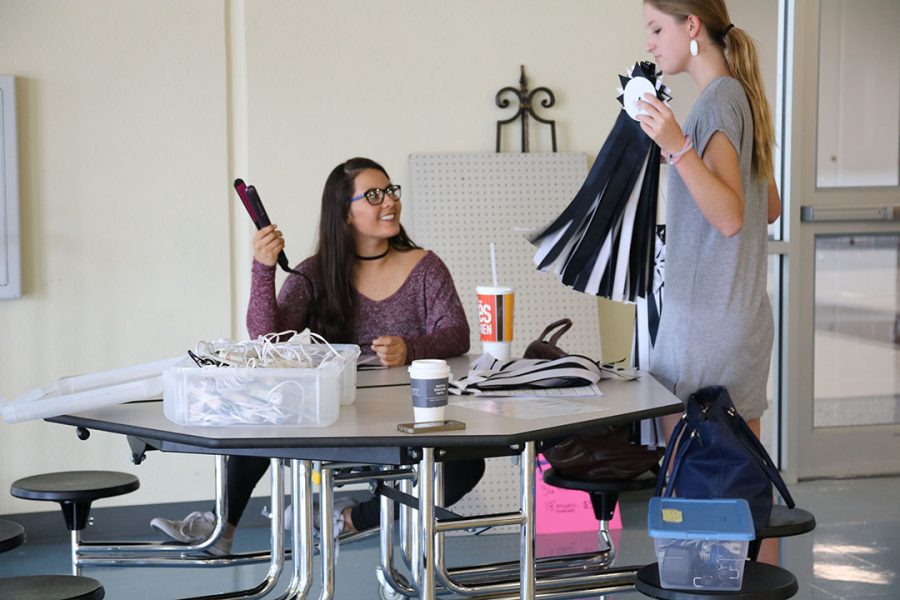 Preparations have already begun for Homecoming week next week . This year's theme for the event after the game is "Whata-homecoming," featuring food from Whataburger.
"This year it's not really a dance," senior and student body president Claire Costilow said. "We're just trying to make it more fun and inviting."
Student Council is hoping the theme for the dance will help with attendance at homecoming.
"We always have a problem with attendance at Homecoming and everyone goes to Whataburger after the games," Costilow said. "We thought, 'Why would we make everyone wait in traffic to get a Whataburger. We'll just bring Whataburger here.'"
The Legacies are also getting ready for Homecoming with their annual mum store fundraiser. The mum store is held after school in the cafeteria the week before and the week of homecoming.
"You can come and place your orders and we make them for you or you can just buy your supplies and build them on your own," senior Legacy Yamile Morales-Burnett said. "It's a benefit to our organization."
The mum store has different options for decorating a mum (or garter) such as "Vandegrift Vipers" ribbons, teddy bears and cow bells.
"It's so fun," Morales-Burnet said. "I love helping out as much as I possibly can."
Also, the Homecoming court for underclassmen and senior candidates for Homecoming Queen and King were announced yesterday during eighth period. The senior candidates are Tatum Apel, Ryan Boles, Hannah Davidson, Holton Greenfield, Emi McCollum, and Jack Smith.
"I'm super excited for Homecoming," senior and homecoming queen candidate Tatum Apel said. "When I found out that I got nominated, I was overjoyed that I got picked."
The Homecoming court will walk out on the football field and the King and Queen will be announced during halftime at the Homecoming game.
"It's nothing different than performing for cheer," Apel said. "Walking out is definitely more nerve wracking, considering the spotlight is on one person rather than a team."
Many students are already preparing for Homecoming coming up this next Friday. Sophomore Chase Denning is planning on going with his girlfriend Casey McKinney.
"I'm definitely excited to go to the football game," sophomore Chase Demming said. "This will be my first time going to the actual Homecoming dance."
About the Writer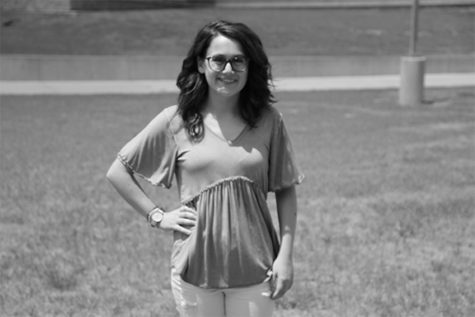 Jennifer Walker, Editor-in-Chief
Jennifer Walker is a senior and this is her third year on the newspaper staff. Jennifer took Journalism during her freshman year and fell in love with the journalism department. When she is not in newspaper, Jennifer can be found in the broadcast studio or working on a piece for AP 2D Design. She will study Communication Design in the Honors College at the University of North Texas next year.