2 school resource officers join VHS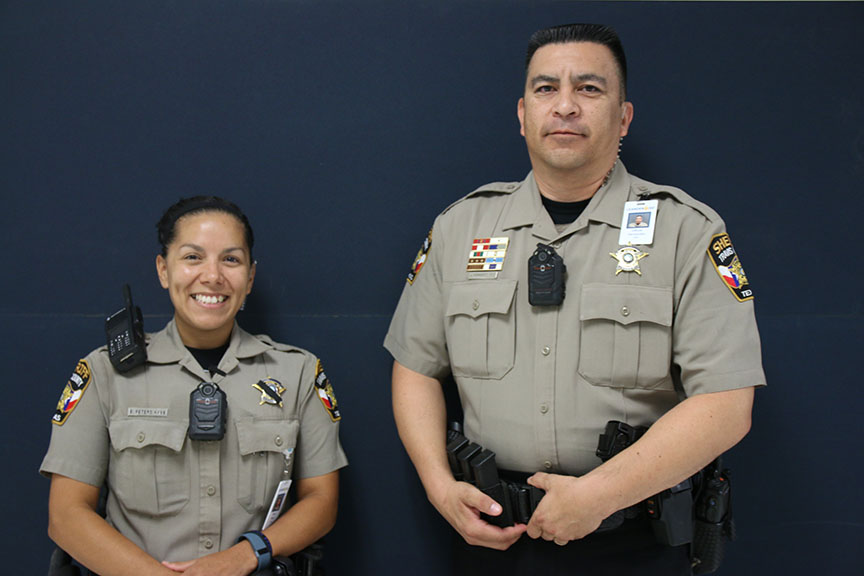 On opposite ends of the school, two small offices hold big responsibilities.
School Resource Officers Deputy Erica Peters and Deputy Javier Hernandez work together to provide a safe learning environment for students on campus, as well as establish a sense of trust throughout the school. Starting this school year, they will be stationed in the halls and going in and out of classrooms.
"This year is definitely more learning what the needs are for the school," Peters said. "One thing that's near and dear to my heart is domestic violence and dating violence, so I'm hoping I'm able to push that out and advocate for that and maybe teach class or host a group or something to help."
Peters has worked with the sheriff's office for eight years and transitioned into the SRO unit about two and a half years ago, previously working at Maynard Middle School.
"We do our best to make positive relationships with the students," Peters said. "We build a lot of friendships with our kids. We just want them to be able to trust us and come to us. Our doors are always open."
Communication is what Peters believes to be the biggest part of her job.
"I think being able to talk to people takes you far and that helps me go home safe every night," Peters said. "My husband's also a deputy so I have to think about things a little bit differently just when it comes to home life because we have three kids. I have to take into consideration that both of us are in this job and it's not the safest job in the world."
Peters wanted to join the Marines after finishing high school, but was unable to do so as she had a child. She would often go on ride outs with her friend who worked for the Round Rock Police Department.
"To me it was the closest thing to the military," Peters said. "Just going through things in life pushed me that way too. I wanted to be able to help people or do my best to help people not go through what I went through or get out of situations I was in."
Peters wasn't the only one who looked into the military. Hernandez served with the U.S. Army as an active duty infantryman for eight years.
"Unfortunately, as I looked at leaving the military I realized I didn't have a degree or qualifications for any careers," Hernandez said. "So, I looked for a career that I felt was structured similar to the military and went through the Regional Peace Officer Academy where I was stationed."
Hernandez has been employed by the Travis County Sheriff's Office (TCSO) for 18 years.
"I enjoy my job very much because I am able to work amongst future community leaders," Hernandez said. "I believe the most important lesson I have learned is that although we all come from different walks of life we are very similar more than we are different."
The sheriffs aren't just paying attention to the students, the students are paying attention to the sheriffs.
"The campus police are pretty nice," sophomore Samantha Overhauser said. "And they do a good job of protecting our school."
Assistant Principle Mike Haase said that the more positive relationships they have with the students means getting them more engaged.
"They are a visible presence," Haase said. "It kind of puts everybody at ease when they see them in the hallway. They're very professional when enforcing the law."
But that isn't the only message they want to convey.
"Learn from your mistakes," Peters said. "Use it as a teaching lesson and learn from it and move on. Use it as a tool to do better for yourself."
About the Writer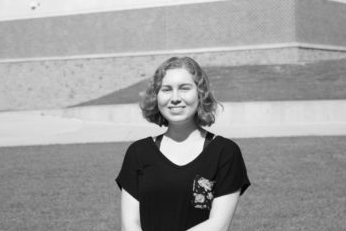 Caitlin McKeand, Co-Editor in Chief
Caitlin McKeand is a senior and this is her second year as a staff reporter for the Vandegrift Voice. In her free time, she enjoys reading, writing, archery, and dogs. Austinite born and raised. She is the Vice President of ASL Honor Society and works for the Riverplace Living Publications for the housing segment. One day she hopes to write a book.