Homecoming festivities begin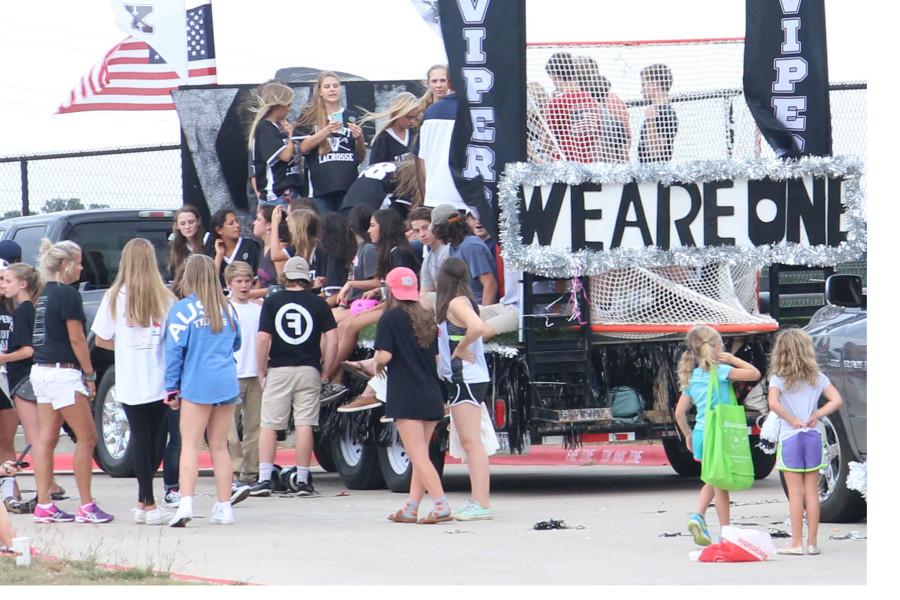 This week, students across campus are partaking in various events for homecoming. Two of the biggest events, the parade and pep rally, took place yesterday.
"The parade was really fun, because the whole community got together,"senior volleyball captain Olivia Fiddler said.
One of the most attended homecoming festivities is the parade. The procession snaked around the entire campus, starting at the band practice field and ending at Monroe Stadium. The parade showcased the school's different organizations, with each one creating their own floats pertaining to their activities. It's a way to show their pride and involvement within their communities. The PALS float won the competition and was awarded $100 for their creative superhero float.
"PALS are definitely in some way superheros to little children, because we help them, we are there for they whenever they need it, we talk to them," senior Caroline McCrea said. "We decided that superheroes are a good symbol of PALS."
At the pep rally, the Legacies braved several minutes of downpour and festivities continued as scheduled despite the rain. Band and Vision performed, and all fall sports were represented by coaches and outstanding athletes for each sport. Middle school athletes from Canyon Ridge and Four Points Middle Schools were also invited to speak about their volleyball and football seasons.
"In the middle of the dance, I just saw this sheet of rain," senior Legacy Corriene Digiano said. "But when we dance we are professional, so we just kept dancing. I love dancing in the rain."
There was also an award ceremony at the event. World Geography teacher, Leslie Giesenschlag, received the award for Outstanding Early-Career Teaching from Humanities Texas.
"I feel really honored to be nominated, that Mr. Little thought I was qualified for the award," Giesenschlag said. "It felt good to be appreciated, and I feel that as teachers [the administration] takes good care of us."
Humanities Texas recognizes exemplary contributions of early-career humanities teachers who have completed three or fewer years of teaching. The organization's aim is to advance heritage, culture and education communities. Giesenschlag was chosen for the award out of a pool of 500 applicants. She was chosen on the strength of her application and recommendations.
"I was honored to be there at the pep rally to honor Ms. Giesenschlag and the important work she does," Sam Moore, award presenter and program officer at Humanities Texas, said. "I'm so grateful to Vandegrift High School for organizing such an exciting and public recognition for one of their outstanding educators."
About the Writer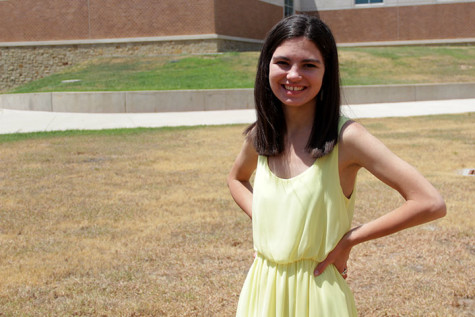 Emma-Rose Floyd, News Editor
Emma-Rose is a senior at Vandegrift. She has been a part of newspaper since her sophomore year. Positions she has held include Social Media Manager, and News Editor, a position she has had for two years. Emma-Rose  is also an active member of Key Club, dances in her free time and is a member of the UIL journalism team. She hopes to major in communications in college and become a full-time journalist.