Video re-cap of Relay For Life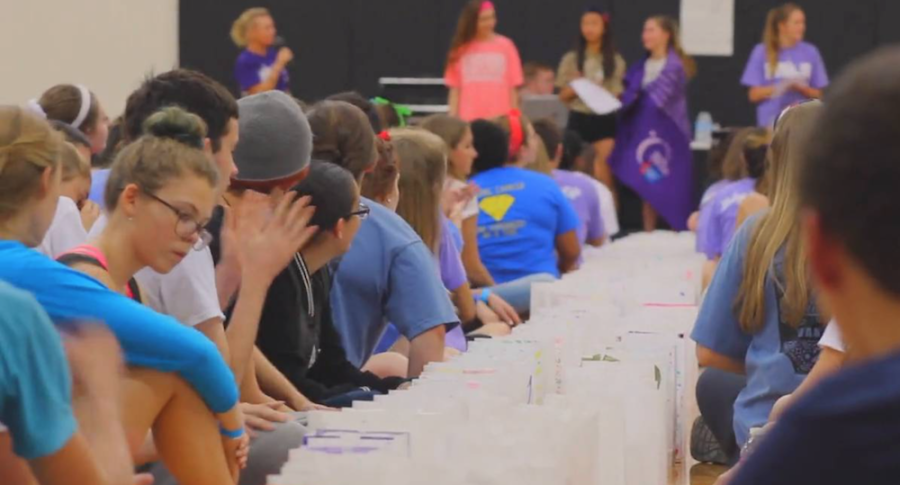 Madison Smith, Kelly Honts, staff writer
April 27, 2015
Vandegrift High School hosted their fifth annual Relay for Life last weekend with a record breaking 646 students participating. Relay was held indoors due to weather concerns, but that didn't keep students from continuing previous year's traditions.
"The cafeteria was transformed with Relay team tents and campsites from wall to wall," event organizer Kirsten Mulligan said.
The event took place in the cafeteria, the main and small gyms, Main Street, and the courtyard. The night was packed full of events such as a pie eating competition, corn hole tournament, and of course the luminaria ceremony, where seniors Adrian Barazza and Lauren Davis talked to the students about their own experiences with cancer and loss.
This year participants raised a total of $33.153.31 in the fight against cancer. In the past five years alone Vandegrift has donated nearly $150,000 to the American Cancer Society.