Teghan rocks the stage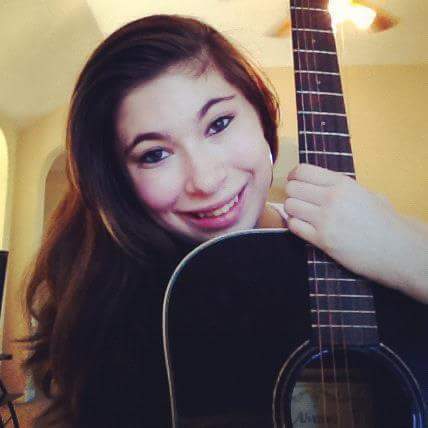 Hang on for a minute...we're trying to find some more stories you might like.
Junior Teghan Himelfarb has always enjoyed singing, songwriting, and playing lots of musical instruments. She began her musical journey when she was given her first guitar in fourth grade by her father, who was a drummer at the time. Once she started playing the guitar, she loved it and began her singing and songwriting in fifth grade. After years of practice she is now able to play the ukulele, piano, mandolin, and guitar.
"When I started playing, I was shy and not very outspoken," Himelfarb said. "In fifth grade I was given the chance to play at my school's talent show and being on stage gave me such an adrenaline rush that I wanted to continue to play and perform for people."
She has been to different music camps including the Vocal Summit camp at the Berklee College of Music in Massachusetts, and Interlochen Center for the Arts in Michigan. At the Vocal Summit camp, those enrolled learn new vocal techniques while accompanying themselves on the piano as well as learning to become a better background singer. A background singer enhances the whole sound and equalization of the group. At the Interlochen Center for the Arts camp, those enrolled have large-ensemble experiences, as well as individual programs to better develop their skills with their instrument.
"I was so glad I got to experience such amazing camps and they definitely helped me improve my techniques with new friends who share the love of music as much as I do," Himelfarb said.
On campus, Teghan is a PAL, the president of the Jam Club, and in varsity choir. She loves to help the people at school and those in the community with everything she is involved in.
"I love getting to watch Teghan grow not just as a person, but in her presence and the confidence she has, which I think is one of the coolest things about her," PALS teacher Mrs. Gallagher said.
Teghan has many supporters who help her with her music including her parents, juniors Jackson Moody and Ciara Agrella, and senior Sterling Coats.
"The first time I heard her sing, I knew that she had an amazing talent," senior Sterling Coats said. "I feel honored being able to support someone that I know is going to do great things someday."
Teghan hopes to go to college at Berklee College of Music in Boston, and will continue to play instruments, sing, and write her own music in college and after college. She has not won any awards yet, but she would like to win a Grammy one day.
"I want to continue music for the rest of my life and I look forward to what the future holds," Himelfarb said.
About the Writer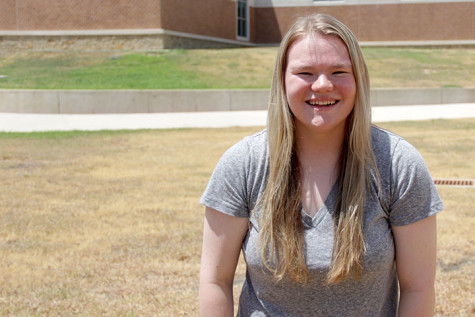 Zoe Dowley, Feature Editor
Zoe has been on the newspaper staff for three years and loves writing and informing the school of everything that is going on throughout the year. Zoe is a senior and plans to study Social Work in college to help people who need it the most. She will miss Vandegrift and writing for the newspaper when she heads off to college.