Students start new club to help benefit Nicaragua
Nickels for Nicaragua is one of the newest clubs. The club is made up of students that have gone to Nicaragua and have a passion for the country and its people.
"The goal of the club is to raise awareness and help Nicaragua financially and spiritually while serving the Lord," vice president Cassidy Cavanaugh said.
The club currently has 13 members, but is hoping to expand and get the word out to the whole school.
"We hope to help Nicaragua one nickel at a time,and bring together kids of Vandegrift to serve in the lord's name."
Austin Stelling and Cavanaugh decided to start the club after traveling to Nicaragua over the summer with several other students on a mission trip sponsored by Austin Christian Fellowship. The club is sponsored by math teacher Katie Barillas.
"I chose to sponsor this club because I thought it was a great way for the students who went to Nicaragua this last summer to stay in touch with one another instead of drifting apart the way most groups do after spending time together in an environment outside of school," said Ms. Barillas. "I also thought it was a great way for them to share their experience with other students who didn't go, but were curious what it was like and perhaps wanted to get involved in the future."
The club is open to all students, whether you have gone on a mission trip or not, you are more than welcome to join the club.
"I feel that students would want to be in this club because they too have fallen in love with the country of Nicaragua and they just want the fellowship of being with others who share this passion. It's a way for them to get to spend time together talking about something they're interested in. I'd just like to add that everyone is welcome, so if you're interested in Nicaragua, or you've never heard of Nicaragua, you should come check us out!" Barillas said.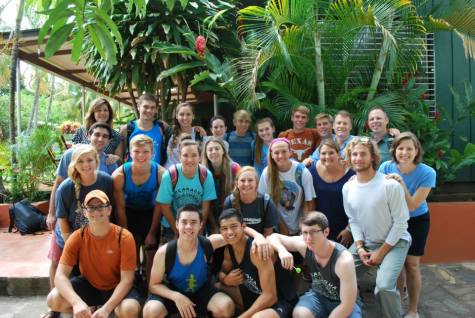 The Nickels for Nicaragua club's next meeting will be held on Oct. 10 in Ms. Barillas room. All students are welcome.
About the Writer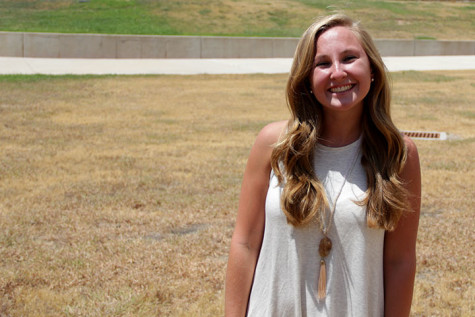 Kate Murphy, Newspaper President
Kate Murphy is a senior, she has been a writer of the Vandegrift Voice for three years. She is the current President for the Newspaper where she plans events and helps encourage her fellow students. Kate enjoys writing about sports and lifestyle articles, she enjoys writing about her fellow classmates and getting to know them. Go Vipers!