Sporting a constant passion
Vandegrift alumnus follows passion for journalism into career
The Wyoming 3A State Championships, the Fiesta Bowl, the British Open, the WM Phoenix Open, Major League Baseball games and he's been at them all.
Vandegrift alumnus Carson Field has been in pursuit of a reporting career since he was in middle school. Fresh out of college, Field already has experience atArizona State University and in Scotland before settling in Wyoming where he not only writes full-time for a twice-a-week newspaper, but has also recently won Wyoming Press Association's Sports Column category for Large Weekly Papers in 2020 and came in third for sports writing.
"When I was in middle school, my family and I took a vacation to the Northeast, which is where ESPN and its studios are located," Field said. "Just being around that facility just kind of opened my eyes. I was like, 'Wow if I really want to one day, I could really make a career like this for myself.' And it kind of opened my eyes to journalism." 
While Field's passion for journalism began middle school, he started his experience in high school on the Vandegrift Voice.
"I started taking some classes in high school, did newspaper for two years, and then I really kind of just ran with it when I got to college," Field said. "I think that my time with Ms. Coker on the newspaper was definitely very helpful. She taught me a lot, she's definitely a very good teacher so that was a very enjoyable time."
After high school, Field's journalistic ambitions took to Arizona State University, where he reported for professional, college-level and local sports events.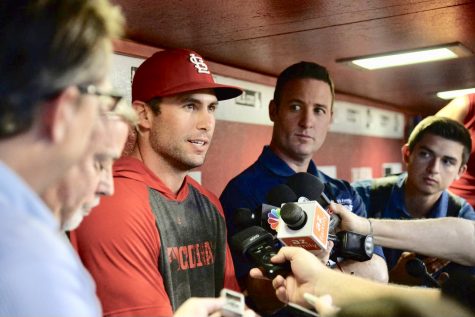 "Some of my coolest experiences in college were I got to report at the Fiesta Bowl last year and that was one of the college football playoffs," Field said. "I did some reporting at spring training, which is pretty much the first season of baseball. I went to Scotland after my freshman year and reported at the British Open and that was fun."
After graduating last year, Field found a full-time reporting job for the Powell Tribune in Wyoming. He now covers local college and high school sporting events in the area he's in.
"I mean obviously a Wyoming town of 6,000 people is quite a bit different than Austin, Texas. So it's been a different pace of life, but I think it's fun" Field said. "I've enjoyed just reporting on the community and they've kind of clung to my career too so it's been really cool to see that."
Even with journalism and newspapers going more and more digital, Field claims that there is still a love for the old-school printed newspapers in the community he lives and reports in.
"Sure we're seeing less print journalism, but people do still have a little bit of a love for that, especially we see in communities out here," Field said. "Almost the entire community is subscribed to the newspaper and they get a hardcopy paper of the newspaper every day. So definitely in small communities I think that newspapers are still vital."
And with the industry changing due to digitalization, Field says he's grateful for the teachers and people he has met that have prepared him for his career. However, in addition to those mentors, Field claims that networking and making connections have aided tremendously to the resume he has now.
"I feel like getting so much experience in high school and college and being taught by so many awesome people helped me learn quicker than I would have if I didn't have that guidance," Field said. "And just being able to network, make connections in college, interview high class athletes, one of the most beneficial things I think is I had a lot of experience and experience lets you make mistakes."
However, according to Field, mistakes aren't necessarily a bad thing. He claims that making such mistakes are beneficial when you're young and can learn from them.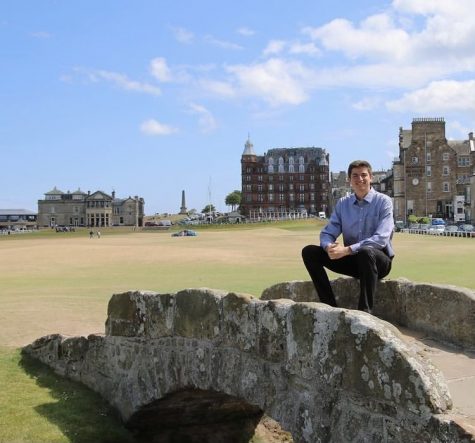 "It's great to make your mistakes when you're young and still inexperienced because you can just learn from them," Field said. "You've got a lot of time to just get better from those mistakes and that's how you can just be more polished and get better every day."
All in all, by following his passion for journalism, Field has been able to see different parts of the world, create beneficial professional connections, and found a career that he's happy in.
"I think just all through my life, just different things have prepared me for this," Field said. "Just kind of perpetuating that desire that I had to have a career in this industry."