Stuck in paradise
Students face virus lockdown while out of state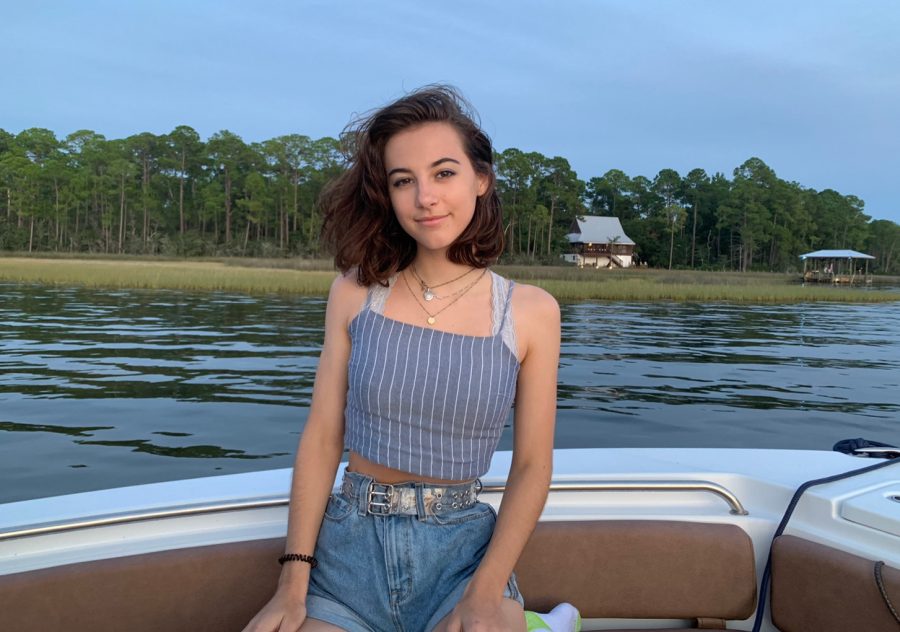 She paddled out into the vast and open ocean, delicately balancing on her board, and basking in the salty mist blown her way and the humid breeze clinging to her skin. If this was where she was forced to spend her summer, she was going to make the most of it. Senior Skylar Joseph had been on vacation in Santa Rosa, Florida for spring break when struck with the reality of COVID-19.
"We kind of took it upon ourselves [to take precautions for our family]," Joseph said. "We thought, 'Hey, we have this wonderful home, we probably shouldn't have come here, but since we are here, let's make the most of our property.'"
Joseph said she remembered how scared her family was when they realized the danger they had put their family in. Since her stepdad had rheumatoid arthritis, his immune system was fragile–making the COVID-19 threat that much more menacing.
"It's almost kind of shocking that we didn't take it as seriously before," Joseph said. "Now we have to be extremely cautious because, [if exposed], COVID-19 poses a fatal threat to him."
One person that encouraged her to get through this time was her father. Although he lived back in Austin, they were able to stay connected by communicating with one another on their devices.
"We're so fortunate to live in a digital world," Joseph said. "We're able to stay so connected that even miles away I could see that he was still there for me, and that he was only a call away."
Another student, junior Olivia Martel had been living in Vicenza, Italy for two years when the full force of the pandemic hit. Only about one hour from the epicenter, Martel said that she was unable to leave her house within 200 meters without the proper paperwork and was confined to living in a foreign country.
"I was definitely feeling a little bit nervous," Martel said. "I've never been through something like that before and knowing that I can't leave my house was scary and nerve racking."
After two years in total of being in Italy, Martel and her family were finally able to safely return to their home in Austin just three months ago. 
"Being back in Texas, there was definitely a sense of relief," Martel said. "I got emotional when I came back because I felt that I was finally home."
Although the girls were limited to their properties, both of them made the most of their stay by engaging in family activities and staying connected with their friends back home. Since Joseph's family own a waterfront property, she got a chance to partake in water activities such as paddle boarding, kayaking and boating. 
"That was probably the most family time we've ever had together," Joseph said. "[We played] so many board and card games. My 10-year-old brother is super good at blackjack and poker now. I'm not sure if that's a good skill for him to learn at 10 years old, but hey, he beat us a bunch of times and we had a lot of fun."
Throughout the pandemic, both students said they were able to find the silver lining in the middle of chaos. Both were able to remain optimistic through encouragement and love from family members and friends.
"Looking back [at the lockdown], I realize that people have had it worse than us." Joseph said. "At the end of the day, you can choose to be negative or you can choose to be positive. I know I'd rather choose happiness and positivity and just look for the brightness in every situation."
About the Writers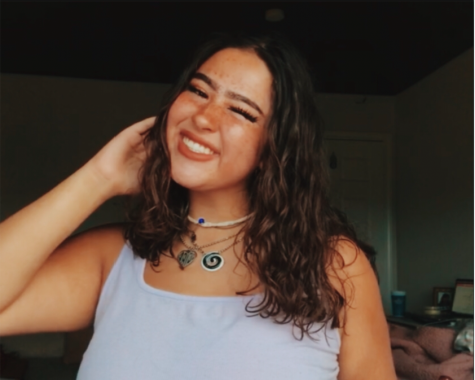 Priya Gregerson, Co-Editor
Priya Gregerson is a senior at Vandegrift. She decided to return to the Vandegrift Voice because she's passionate about getting to know other people and their stories. In her spare time, Priya enjoys listening to music, art and spending time with friends and family.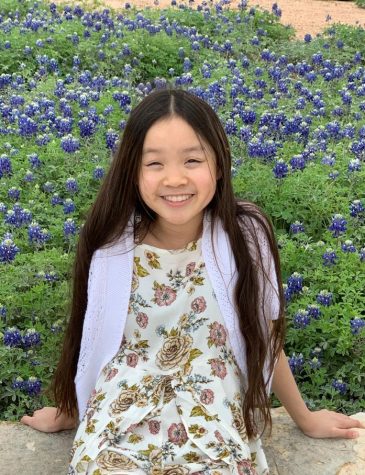 Dayna Ung, Staff Reporter
Dayna Ung is a sophomore, and this is her first year on the newspaper team. Outside of school, she is part of a theatre organization called CYT (Christian Youth Theatre), and she loves to bake, play piano, and read.