Cleaning the routine
Student coaches adapt to COVID-19 regulations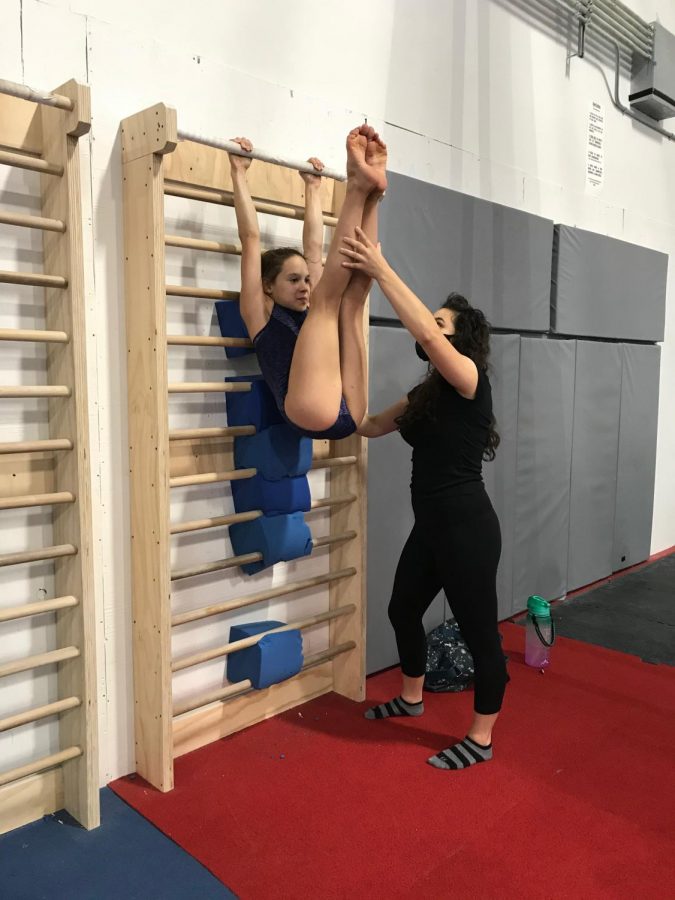 As the COVID-19 quarantine stretches on, businesses are trying to find ways to continue to slow the spread. As those restrictions impact student coaching jobs, teen coaches have had to adapt their work lives.
While many job opportunities have opened up recently for teenagers in the area, a few high schoolers have been spending their free time continuing to coach others. Now that social distancing and mask regulations are becoming more frequently enforced, finding unique ways to overcome those obstacles while continuing to coach others has become the main focus for student coaches.
"[Coaching] has helped me keep in touch with gymnastics," Sophomore Ava Feinstein said. "It's helped me be able to get out of the house to do something productive in a semi-safe environment because you can never be 100% sure."
Feinstein has been coaching gymnastics at Champion's Texas Lake Travis since September last year, but when COVID-19 struck in February, the gym had to close down before reopening safely.
"At the beginning, many of the coaches were fired," Feinstein said. "As of right now, if our gym has to go back down into lockdown, we don't know if we'll be able to open up again. Going to another gym to coach would be really sad because we're a family."
Giving lessons to others has also been a source of income for junior Julian Yung, who, for about three years, has found that coaching young swimmers was a way he could help others while also bettering himself.
"Coaching has been a great thing for me to get out of the house and do so safely," Yung said. "Not only that, but it really helps me grow as an individual swimmer as well."
While precautions have been taken by the gym and pool Feinstein and Yung coach at—such as keeping occupancy at 25% and wearing masks constantly—the two themselves have been extremely careful in order to avoid outbreaks. For example, while Yung is talking to parents on the deck in close quarters he asks them to wear their masks and asks the same from their kids.
"So far I have been able to keep a safe plan to make sure I'm not too close to parents or kids and the parents are very happy with the social distancing I am enforcing," Yung said.
Even though COVID-19 has disturbed the flow of students' work-life, Feinstein and Yung are both willing to overcome the changes in order to continue helping those they coach.
"I would say that [COVID-19] is nerve-wracking," Feinstein said. "It makes me nervous because my dad is at higher risk, but one of the nice things is that these girls really want to be at the gym. That makes it better."
About the Writer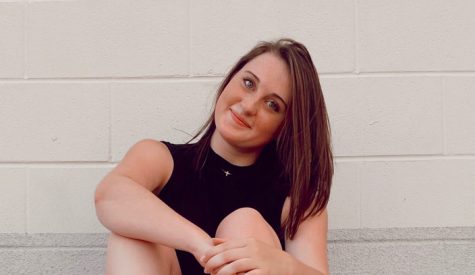 Kate Denning, Staff Reporter
Kate Denning is junior and this is her first year on the newspaper staff. She is currently also involved in PALs, Key Club, and Drama Club. In her free time, Kate enjoys reading and writing, listening to true crime podcasts, and learning about history. Kate is very excited to be a part of the Vandegrift Voice.