New AP brings years of expertise to VHS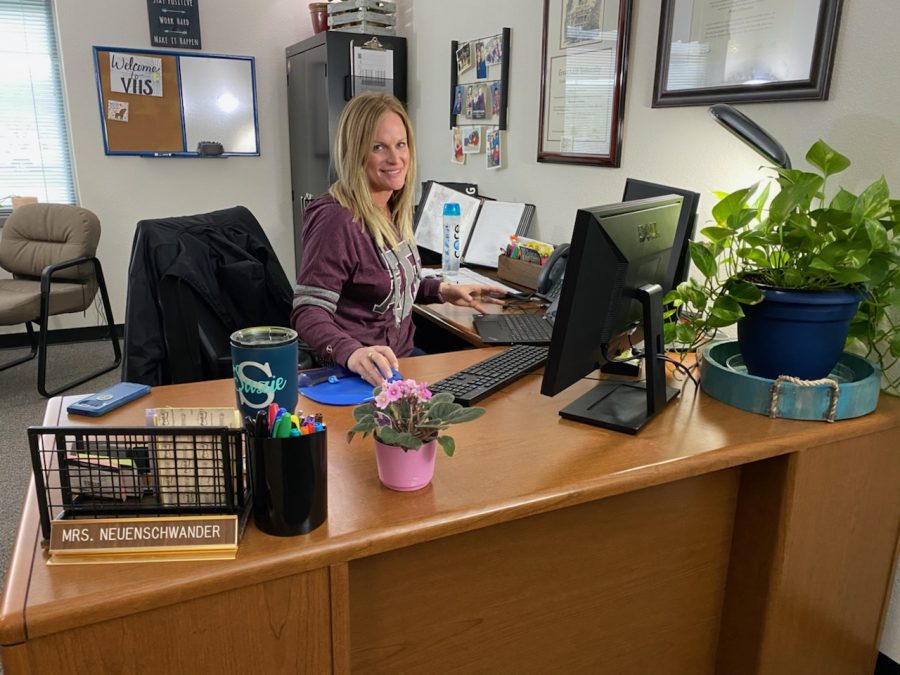 Suzie Neuenschwander filled the assistant principal vacancy after former AP Kenneth Debord left. Neuenschwander started at Vandegrift Feb. 3 and was previously a principal at a school in Liberty Hill.
"The minute I walked in the building, I knew that it was a good community," Neuenschwander said. "It's a great school. I want to help keep it that way, stay at the top and be the best."
Neuenschwander has helped students almost her entire life, starting when she herself was in school.
"It was always in my blood," Neuenschwander said. "It started with a cousin that had cerebral palsy, and then I just always found myself helping kids. So I ended up wanting to go back and motivate students to get through school."
Prior to coming to Vandegrift, she worked as the principal of Meridell HS, which educates students with behavioral issues. Her experience with special-ed students will help provide support for Vandegrift students struggling with mental health issues.
"When a kid has some issues like anxiety or kids that have depression, having her perspective will come up with some ideas and programs to help with that," principal Charlie Little said. "Having somebody with a knowledge of how to be effective with situations like that will be a great addition to the Vandegrift team."
In order to maintain Vandegrift's high standards, prospective teachers are vetted not only on credentials, but also on personality and how they will work with faculty and students.
"I know I can teach content and knowledge," Little said. "I can't teach attitude, or empathy, if somebody is negative. Ms. Neuenschwander always seems so positive and you can pick up on that energy."
Going forward Neuenschwander hopes to use this positivity to add to the school's already supportive environment.
"I hope I can increase that motivation to go to the next level of being caring and encouraging," Neuenschwander said. "We always need to make sure that we're improving and helping kids reach the goals that they want to reach."
The most important thing for an AP is to be open to talking with students about any of their issues. Neuenschwander's experience in multiple educational fields means that she will be able to relate to and understand problems students face today.
"She has a robotics background, a coaching background, all wrapped up in an administrative one," Little said. "When you're putting together a team, it's like a puzzle, and she just fits in perfectly. I can't wait to see how she'll help VHS students."
About the Writer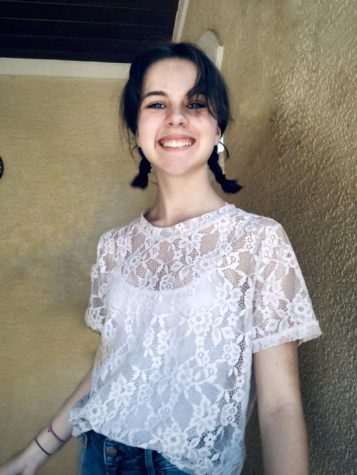 Isabel Young, Staff Reporter
Isabel is a sophomore and this is her second year on newspaper. Outside of school, she's also involved in dance. In her spare time, she likes to read, paint and listen to music.