Reaching new heights
Leadership class conducts trust based exercise at ropes course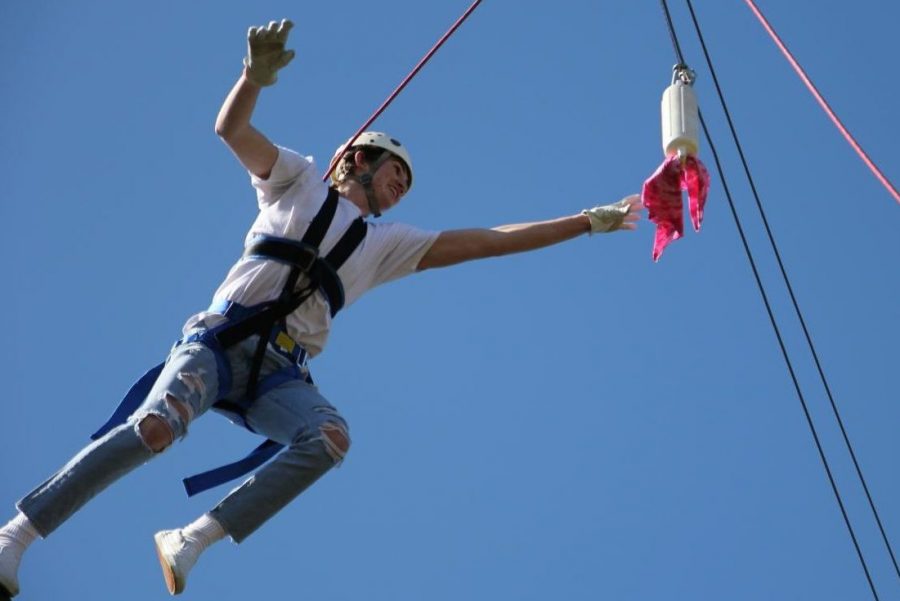 They climbed beyond the heights of the trees with feelings of spontaneity and excitement. One instance, one jump and one mind of faith. Last week, Leadership visited Vandegrift's high ropes course to undergo the trust fall of their lives.
"Leadership teaches many important skills in life," Leadership teacher Matthew Roumelis said. "Whether you're a teenager, whether you're an adult, whether you're a professional, we teach the foundation of what it means to be a leader, a servant and the importance of establishing relationships."
Every student had involvement and participated in the exercise. Jumpers would climb up a ladder, climb to the top of a wooden pole and jump to grab a bandana, all while wearing a safety harness. When students watched their peers jump, they cheered on their classmates, and helped students get on and off the course. 
"Standing on the ground, the pole doesn't look that scary," senior Zanna Dees said. "But as soon as I began to climb the ladder I realized how high it really was. At the top I felt like I was going to fall immediately, but I knew I just had to have faith."
Roumelis said the number one thing the high ropes course requires is teamwork. He also said it requires good listening, challenging oneself and removing one's mind from the uncomfortableness of scary situations. He added that working through the challenge is important even if one fails because it's the effort that impactful on one's life.
"I started to get nervous after I had climbed up the ladder," senior Michael Parrington said. "By the time I had gotten to the top of the pole, my knees were bent and wobbling. Then I remembered the whole point [of the exercise] is to be confident and faithful, that's what got me to jump."
Every year, the leadership teachers have decided for their students to do this activity. Both Dees and Parrington said they're glad they had experience of jumping off the high ropes course and being a student in Leadership.
"I joined Leadership because I wanted to touch up on leadership skills before going to college and having a career," Dees said. "[As a senior], this is the last chance in high school to gain these skills before I'm on my own."
About the Writer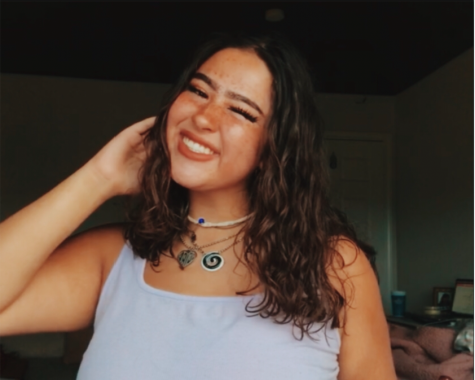 Priya Gregerson, Co-Editor
Priya Gregerson is a senior at Vandegrift. She decided to return to the Vandegrift Voice because she's passionate about getting to know other people and their stories. In her spare time, Priya enjoys listening to music, art and spending time with friends and family.