Letting imagination run wild
Freshman wins regional design contest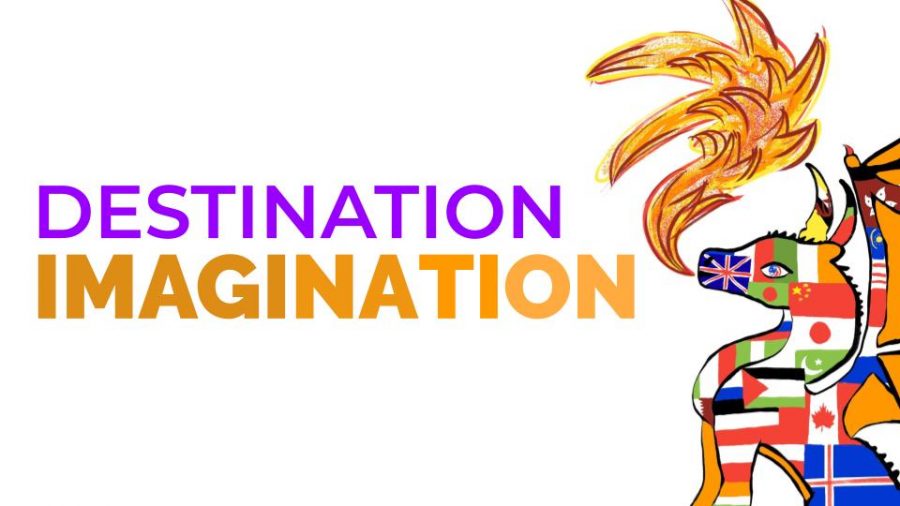 One email was all it took for her night to change. Sitting on the couch in the living room, her sister by her side, she was suddenly disrupted by her mom storming in and shouting she'd received incredible news. All of her dedication has paid off, and in this moment her work finally gets the recognition it deserves.
Destination Imagination's t-shirts and trading pins will feature freshman Summer Nielson's drawing at their upcoming regional tournament Feb. 22 after she won a design contest. Summer's mom first heard the news through an email sent by the head of the Heart of Texas Region.
"I had no idea this was going to happen, and I am so, so excited about it," Summer said. "I've been in DI for so long and have accumulated a mass of t-shirts that fill my bottom drawer. I can't believe that [my art] is going to be one of those. So many different kids are going to have that t-shirt in their collection. It's really thrilling."
According to DI sponsor Madi Houston, the region, which includes Bell, Burnet, Coryell, Falls, Lampasas, Limestone, McLennan and Williamson county, will also use her design as next year's logo.
"Getting our name out there is a big deal, and we've always been recognized through the district, but on campus it's hard to get that recognition," Houston said. "When she shows up, everyone will be wearing her design. It's validation for the work that she's doing and also represents us. It's just a of pride." 
Summer's design consisted of a dragon decorated with the flags of many countries throughout the world. She hand-drew the image using a drawing application on a Samsung Galaxy Note8.
"
I thought that it was a really cool aspect to have this strong creature represent a union between different people in different countries."
— Summer Nielson
"I was thinking about pins that people enjoy and like to trade," she said. " Normally they were mythical creatures, so the most valuable pins would be phoenixes, dragons, unicorns and stuff like that. I thought that it was a really cool aspect to have this strong creature represent a union between different people in different countries. It would represent this strong friendship."
Scott Nielson, Summer's father and team manager, helped form an initial DI team when Summer was in the third grade. The team started out with seven members and currently has three.
"They support one another," Nielson said. "They've seen some great success in past years and some bitter disappointments. It's very exciting to be recognized. I see this as a win for the team. I was just really happy for her and think it's very cool."
Destination Imagination is a team that works together to solve complex problems. They learn how to listen, work together and break problems down to then formulate and execute a plan to solve it. 
"I believe [DI] has significant real life applications," Nielson said. "That's why I think it's important. The ideas and creations are 100% driven by them. I've been very fortunate to work with some amazing, talented, very smart young people over the years that make my job pretty easy."
Summer wants to continue DI through her senior year and major in arts and entertainment or character design in college. This summer, she plans to attend a design camp through the University of Texas.
"I think that art has always been something that has been in my family," Summer said. "My mom paints and hangs stuff around the house. She was totally into teaching me and my sister. She hung up my first painting, which was a crayon drawing mess of scribbles. I remember that was up for a few years, which is pretty cool. My whole family has influenced [my art]." 
With little experience, Summer joined art club this year to explore her love of drawing.
"I've seen a lot of things that people are drawing and designing," Summer said. "We had a little painting contest, and I was feeling like 'Wow, everyone's drawings are so good. Will I ever be able to get there?' Then I heard the news [about DI], and it was kind of like an affirmation that I'm on the right path. This is the right thing for me."
If Summer's DI team makes it to Globals, which takes place in Knoxville, Tenn., the pins with her design will be traded with different countries. 
"I think my favorite part about the drawing is how I didn't put black borders around all of the flags. It's really nice how some [flags] who have the same colors really merge together and create a sense of unity in the character, and I think that really enforces what I was thinking when I created it."
About the Writer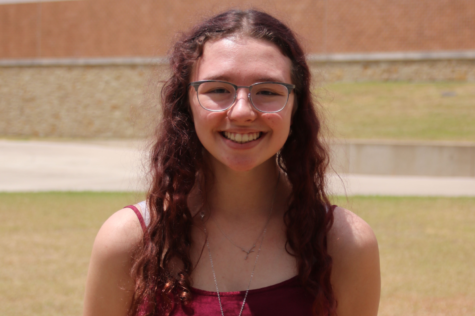 Claire Lawrence, Opinions Editor
Claire Lawrence is a senior and this is her third year on the newspaper staff. She wants to study journalism in college and eventually become the editor of a successful publication. She also enjoys theater and writing music.