Biology teacher receives football team's Change our School Award
The players swelled in the hallway, a strained murmur jumping from person to person. The hall went quiet at the coach's request, but when Troy Bruce stepped out of his classroom, it exploded with cheers.
The football team honored AP Biology teacher Troy Bruce with the Change Our School Award Monday. Both players and coaches voted for Bruce as the best example of an involved teacher.
"It makes me feel appreciated," Bruce said. "It makes me happy knowing that people see what [I] put into [my job]. I just want to make sure everybody knows I care about them." 
Bruce is an avid football supporter and hasn't missed a home game this season, spending his Friday nights cheering on the team and its captains, Trey and Tyler Mongauzy, from the sidelines. 
 "I always look forward to his class because he gives me a lot of motivation, especially
since we always talk about football and the games," Trey Mongauzy said. "I think his positivity really reflects on me and makes me a better person."
According to head football coach Drew Sanders, the award is about connecting with
students and teaching them not just to learn, but to grow. The football coaches created the award several years ago to recognize the school's "amazing" teachers.
"We think it's important to tell the people who we appreciate that we appreciate them," Sanders said. "I guarantee that people will remember this because it was a special day. It was fun to be able to surprise him, and I think we truly surprised him. He deserves that."
The science teacher, who hopes to have impacted his students in some way, hung the award plaque in his classroom immediately after receiving it.
"I've got some great students," Bruce said. "They work very hard, and that makes me feel good. All my students have to be successful for me to be successful."
Bruce said he enjoys going to school events, like football games and theatre plays, because he likes to see how his students are outside of AP Biology. This has helped him connect with his students.
"I think he's just a really awesome teacher," Tyler Mongauzy said. "It's good knowing that if I have questions I can easily approach him and not just with school . He's shown me what it's like for a teacher to really care about you as more than just a student."
About the Writers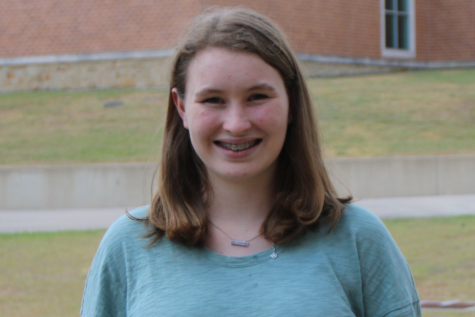 Natalie Brink, News Editor
Natalie Brink is a senior, and this is her third year on the Vandegrift Voice staff. In the spring, she competes in UIL journalism. When she has free time she reads as much as she can and walks her dog. She hopes to pursue a career in journalism after graduation.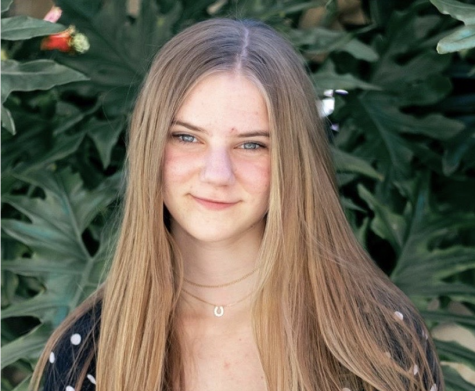 Katie McClellan, Co-Editor
Katie McClellan is a senior and this is her second year on staff. She's also a member of the yearbook staff and NHS. Katie loves to read, write, advocate, and spend time with her friends. She can usually be found on the lake or in Ms. Walker's classroom.