New teacher and swim coach hired two days before school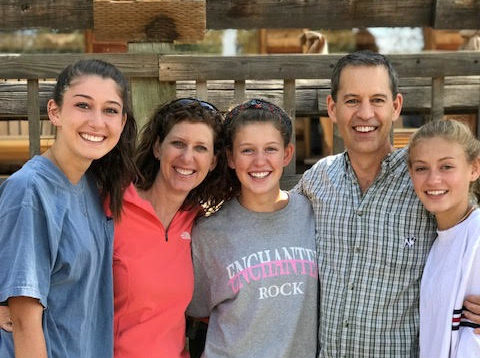 Hang on for a minute...we're trying to find some more stories you might like.
A wave of excitement rushed over her after receiving a phone call from head coach Drew Sanders just days before the school year started, offering her the position as head swim coach. Amidst the celebration of this new position, the phone rang again. Unsure of what to expect, she was greeted with principal Charlie Little on the other line, and an offer to teach business as well. Lisa Denison, one of the new business teachers and the head swim coach, faced some unusual circumstances with her new job on campus.
"I literally was hired two days before school started, which is not the best way to start out a new job," Denison said. "But it's just the situation we were in and we're all making the best of it. Everybody's been amazingly helpful. I didn't have any runway to plan before school started, so a lot of my planning is actually still happening."
Though this is her first year teaching, she has worked in corporate marketing settings for more than 20 years and has been a full-time swim coach as well for local club teams, so Denison has all the tools to be successful in her new role. 
"A big role I've had for many years has actually been teaching in a corporate setting as a sales trainer," Denison said. "When I was thinking about getting started as a teacher, the first area I wanted to think about was marketing because that's what my professional background is."
Denison received her teacher certification in marketing during the summer to teach business classes and she is now the first Vandegrift teacher to have the opportunity to coach and be a business teacher.
"I could think of no better combination than to do the two things that I love most all in one job," Denison said. "I thought this was a fantastic opportunity and I didn't want to pass on it. It's a real career change for me, but it is borrowing from the skills I've used in the past and putting them together."
She teaches Money Matters, which is a class on personal finance, and Principles of Business, which is an entry level business class. At open house, Denison had the chance to speak to parents and said they were all very happy their student decided to take these business classes because they learn important life skills.
"I think everybody actually should be just required to take these in high school, especially Money Matters," Denison said. "You know, people need these skills for the rest of their lives and I think that the materials have been well received by the students."y to tell her
and she's Denison said in her new career as a business teacher, she is most excited to motivate her students and get them more interested in business.
"Marketing is great to know about, whether [my students are] interested in it [as a career] or not," Denison said. "If they're interested in it professionally, I hope to be able to be a resource to them and give them some motivation. And if they're not necessarily interested in it professionally, everything we're learning are great life skills to know."
With the swim team, Dension has found she is excited about a lot of things. She hopes her swimmers will continue to break records this year and more students will qualify for state this year than ever before.
"We have a really awesome freshman class," Denison said. "They are not only the team today, but they are the future of our team, so I'd like to see good retention on the team year to year. I'm all for giving them the best experience I can so that we retain them and we keep a solid team all the way through their senior year."
In addition to teaching and being head swim coach, Dension plans on assisting with organizations on campus such as INCubator, as she has lots of connections and experience in the business field. 
"I want to try to help with mentoring [in INCubator] and step in as much as I can," Denison said. "I'm definitely interested in doing that, and maybe helping more as I get my feet a little more underneath. I just have to accept that there's a really large time commitment that goes into your first year of teaching. I knew that when I accepted [the job], so it's not like there are any surprises there. I know it's worth it though, I love being in front of the students and I love being in the classroom, I always have."
Despite the timing difficulties she has faced so far this year, Denison is still making the best of her situation and has found that she has a very strong support system at Vandegrift to assist her.
"The biggest challenge has just been not having any time for planning over the summer," Denison said. "I'm planning as I go, and that's been a bit difficult, but I'm up for it. I've got great people around me and nothing but support from everyone on staff. Everyone has been amazingly supportive, and they're ready for all the questions that I have, which pretty much come daily. So it's been great and I think it's going to be a good year."
About the Writer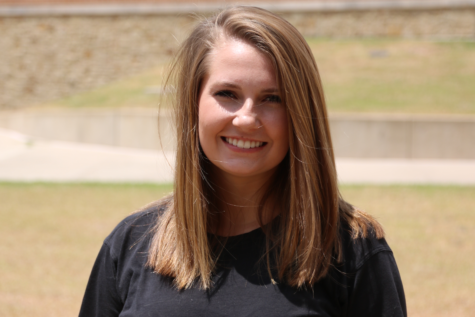 Codi Farmer, Staff Reporter
Codi Farmer is a senior and this is her second year on staff. She is also involved in PALS, DECA, UIL Academics and Rake the Lake. She loves music, reading and writing and can often be found playing with dogs.