When I grow up
Editor of Community Impact Newspaper talks about career path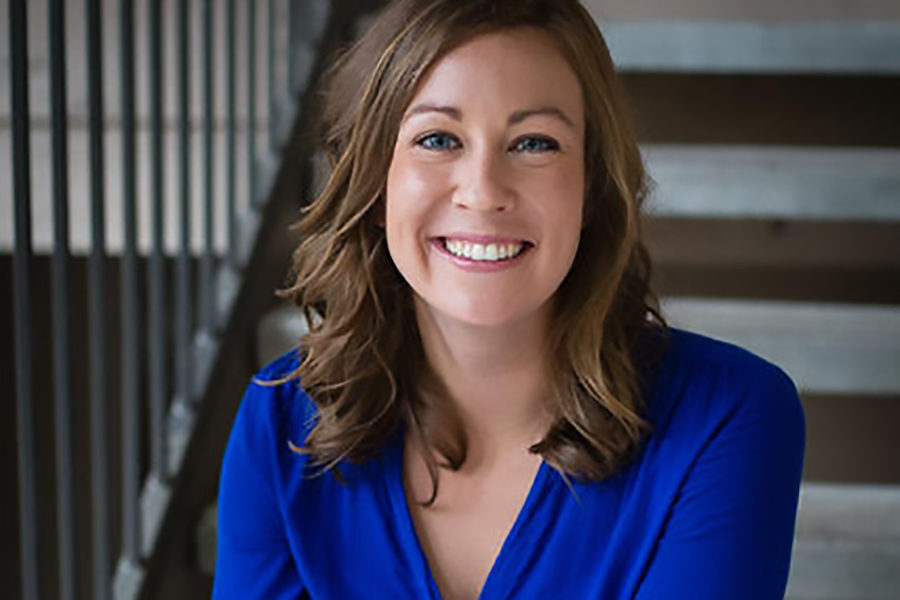 Some dreams don't just happen overnight. Many start in the early years of life, and for Taylor Jackson Buchanan, they did. Buchanan, the editor for the Round Rock, Pflugerville and Hutto edition of Community Impact Newspaper, discusses what her job is like and how she became interested in the journalism field.
"[I've always wanted to be a journalist] except for a couple of weeks in third grade when I wanted to be an astronaut," Buchanan said. "As much as I love writing, I love editing, organizing and planning even more. This role is a great fit for my personality and skill set."
Buchanan said that she's always loved storytelling, in particular, writing. When she was in high school, her favorite English teacher had encouraged her to join the school newspaper staff, and she worked her way up to editor in chief by her senior year. After she graduated from college, she worked in corporate communications. She said she missed journalism during that time, so she went back to school and got her master of arts in journalism from UT Austin. She graduated in May of 2018 and started working as a reporter for Community Impact and she was promoted to editor this February.
"I enjoy learning new things—whether that's being the first to know about a new Torchy's Tacos coming to town or learning how wastewater treatment works in conjunction with the environment," Buchanan said. "I believe every person has a story to tell. I love to sit with people and hear their perspectives on situations that are happening in their own backyard. I also really enjoy taking a complex, complicated subject matter and breaking it down for people to understand."
To spark story ideas, Buchanan attends city council meetings to learn about policies regarding transportation, education, health care and development. She will also drive around the community looking for "coming soon" signs and bulldozers turning dirt. She will either assign these stories to a reporter or to herself. Then the staff will get to work on finding answers and interviewing people. Buchanan said that she tries get "a good mix" of local officials, residents, business owners and others —for the story.
"I contribute to the community by providing information that is useful and accurate—and extremely localized," Buchanan said. "Our readers are getting information that helps them know how to vote, which roads to avoid to get to work on time and why their water bill spiked last month. I believe an informed public contributes directly to a more connected, healthier, more engaged community."
As an editor, Buchanan spends a good portion of her time reading reporters' work and giving feedback on their reporting while ending for grammar, spelling and punctuation. As an editor, she's responsible for planning each print issue of the paper. She keeps a list of story ideas for upcoming issues. She also creates and manages the company's editorial calendar, keeping the reporters and designer on track so they can meet deadlines. Community Impact will often get emails from readers asking for information or thanking the paper.
"There are jobs in journalism," Buchanan said. "If you love this work, don't give up on it. People will try to tell you that the field is dying. It isn't. It's changing. And it needs to change. We shouldn't shy away from that. Our readers are consuming information differently. So, we adapt. We create infographics and take really stunning photographs. We might write more succinctly in some cases. We might still get to write a longform piece every now and. Community journalism—true, useful, hyperlocal news—is surprisingly rare and desperately needed. It is amazing how little people know about what is going on all around them, how many questions they have. To sum it up: if you're interested in a career in journalism, know that there are jobs, specifically in community journalism. The need is real and growing."