Making a statement
Sophomores follow social media beauty trends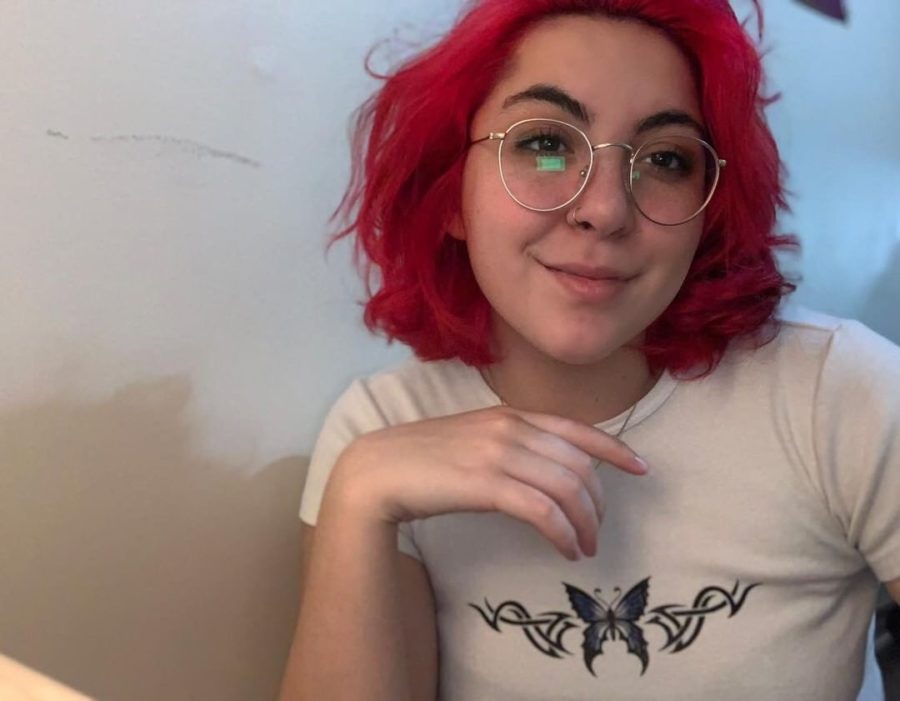 As they stride down the hall, people admire their different hues. They are blue moons in a calendar of anonymous phases. No matter how many days students see them, whether it's the first time or the hundredth time, they are left dazed every instance.
Sophomores Ashley Rodriguez and Amber Leal can be easily recognized in the halls and on social media for their whimsical appearances. Both girls are attentive to new trends in fashion and makeup.
"I think self expression as a young adult is extremely important because [our teenage years are] a time where we are learning who we are," Rodriguez said. "Sometimes it can be rather difficult to verbally communicate what you feel or think. A lot of kids express themselves through art, writing [and more]. If they feel as if their good at that, they gain confidence, that then can lead to a passion, and then maybe possibly a career. A career that they'll love and maybe even help make in impact in a community or a person."
Whether it's social media or school, people mention Rodriguez for her artistry with makeup. She even has an account on Instagram that is dedicated to the favorite makeup looks she's tried. Her face is like a canvas and whatever comes to her mind, she'll illustrate.
"I see makeup as an art form," Rodriguez said. "I think it's incredibly interesting that I can fully express myself through my makeup by mixing and matching colors, messing with different eyeshadow looks or creating illusions, such as a smaller nose or larger eye. You could literally alter the appearance of your face. Apart from just the self expression part, I also love the confidence it can give you."
She said that she's been fond of makeup and beauty for as long as she can remember. She said she had a difficult time finding hobbies she was genuinely interested in. When she was younger she would try new things like joining a soccer team or learning to play the guitar but she said she would immediately give up because it didn't quite click. Around 5th grade, Rodriguez was diagnosed with severe anxiety and seasonal depression. Practicing makeup was a way for her to cope with her emotions and an outlet for her to be able to nonverbally express herself.
"Growing up, my mom and grandma constantly surrounded me with makeup and beauty products," Rodriguez said. "I remember every Christmas or birthday, my mom or grandma would gift me little eyeshadow palettes or scented lip glosses. I'd sit with my mom and watch her do her makeup, and I'd be mesmerized with the colors and what each brush and product did. Then I'd tried to imitate the looks. Years then after practicing and getting progressively got better, I'd compliments from my friends or even random people, and a lot of them encouraged me to pursue it as a career."
Rodriguez became particularly interested in makeup when she was 13 years old. This was after she had gotten her makeup professionally done by a makeup artist for her cousin's quinceañera. She said she loved how the artist did her makeup and became inclined to learn more about it. She said it felt natural and immediately became her passion. She loves not only the final look, but the entire process as well.
[I see makeup] as an outlet," Rodriguez said. "You have the power to freely do makeup however you want. Again, I view it as an art form. [Makeup] takes skill, technique and knowledge to achieve original looks. It doesn't just have to be perfectly chiseled eyebrows and long fluffy lashes. For example drag makeup isn't a daily look, it's enormous lashes, exaggerated eye looks [and more]. It's completely transforming the person and turning them into a character."
Leal, on the other hand, can be seen with hair in all sorts of colors. People who know her aren't surprised when she gets her hair dyed a different color. Leal was about seven years old when she first dyed her hair.
"I wanted to imitate my mom, so just like her I dyed it red," Leal said. "We both had vibrant red hair at the time which lead me to experiment with other colors. I didn't want to do things that were simple like red, blue, purple, etc. I wanted to do bright and extravagant colors that no one would want to do. I felt like my true self when dying my hair. In my opinion, natural hair is too boring."
Leal said she loves DIY (do it yourself) hair treatments because they give you a hands on experience that they can learn and improve upon.                                                                               
"I do all my hair at home and with all my experience I can help others so they don't have to pay for overpriced hair that'll grow out in a month," Leal said. "One time I bleached it and left it in for a little too long and ended up frying my hair, but I was able to rejuvenate it with oils and a certain hair dye. I consider my hair an outlet of creativity. If you were to count out all the people at Vandergrift that have colored hair then there'd most likely be the max of 10. I feel unique when I change my hair color. It gives me a spark of happiness."
About the Writer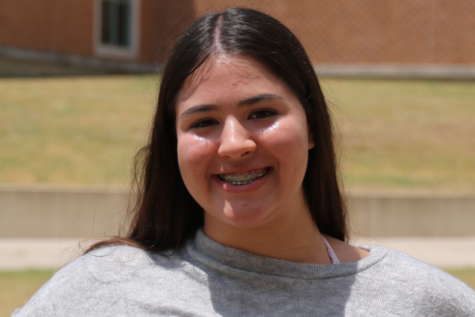 Priya Gregerson, Staff Reporter
Priya Gregerson is a junior at Vandegrift. She decided to return to the Vandegrift Voice because she's passionate about getting to know other people and their stories. In her spare time she enjoys drawing, listening to music and spending time with friends and family. After graduating high school, she is interested in attending Texas Tech University.