Tennis team supports epileptic teammate through Epilepsy Awareness Day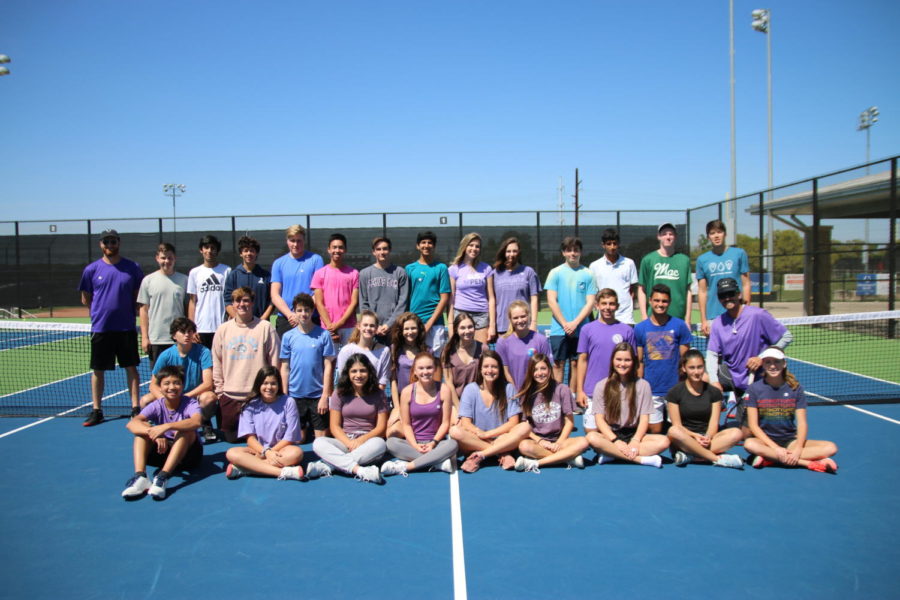 She walked onto the court, blinded by the sun. She couldn't see a lot, but what she did see was a sea of purple. Her team supportively stood in front of her, smiling, as she was struck with shock.
Last Tuesday, the tennis team celebrated Epilepsy Awareness Day by wearing purple to practice. The team did this in support of sophomore player Emily Oehler, as she has epilepsy, and to raise more awareness for the day.
"I was actually approached by Emily," tennis coach Daniel White said. "She has epilepsy and wanted to let the team know that she has it and used that as a platform to speak up about it a bit. [She wanted to] inform the rest of the players and raise some awareness."
Epilepsy is a disorder in which nerve cell activity in the brain is disturbed, causing seizures. This can either be genetic or acquired through a brain injury. For Oehler, it is an acquired condition. She was born with a hematoma on her head and this caused her condition.
"I actually started crying [when I saw the team]," Oehler said. "I love the support I'm getting. Epilepsy is very isolating, and I lose control of my body. The support the team has [given me], especially with this being so isolating, made me really happy."
Despite her condition, Emily continues to work hard and encourage her teammates. Freshman and tennis teammate Greta Erdman said that Emily is very driven and that she is a positive influence for the team.
"She is a great asset," Erdman said. "She is always one of the first players out on the tennis court. She is also very kind and super supportive of all her teammates. She is a hard worker, caring and she is a really good player too."
White also added that Emily is very dedicated and is always working as hard or harder than every other player on the court. He said she has been improving her game since freshman year and is now on track to achieve her goal of making varsity.
"She's very receptive to my coaching," White said. "If I have anything to say to her as far as strategy or her mechanic on her strokes, she's very perceptive and will pay attention to anything I say. She wants to make those adjustments, and she trusts me with the advice I give her."
White said that Oehler has provided a lot of insight about her condition to the team. The team, in turn, has been very accepting and willing to help her in any way they can.
"Having the support of the tennis coach and the team really helps," Oehler said. "It's made me feel stronger and that I can get through this. That this doesn't have to be as big as an issue as it is."
About the Writers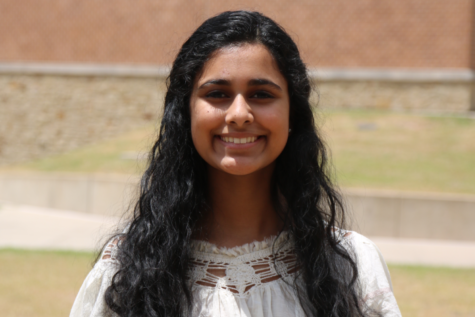 Harshita Avirneni, Spotlight Editor
Harshita Avirneni is a senior and this is her third year on the Vandegrift Voice staff. She joined newspaper because she wants to pursue a career in journalism. Harshita is also involved in UIL journalism, robotics and FCCLA.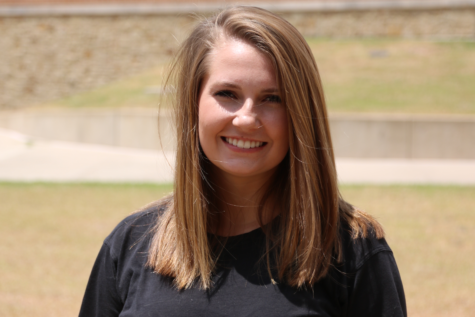 Codi Farmer, Staff Reporter
Codi Farmer is a senior and this is her second year on staff. She is also involved in PALS, DECA, UIL Academics and Rake the Lake. She loves music, reading and writing and can often be found playing with dogs.