Counselors run half-marathon and 5k in Nashville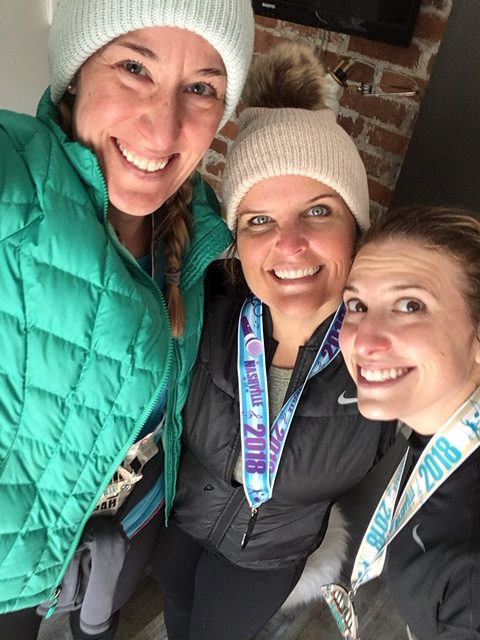 The cold air brushed up against the runners' faces as they readied up at the start line. They were in a new city and everything surrounding them was unfamiliar except for each other. The race began and they braced themselves for the next 13.1 miles.
This past Saturday counselors Amy Rodriguez and Sarah Spradling ran the Nashville Half Marathon and dean of instruction Christa Martin ran the 5k in Nashville, Tenn..
"[The] morning of the race it was 28 degrees and we were all feeling confident," Rodriguez said. "Personally, running is a stress reliever for me.  Plus, I like to set goals for myself which surpass goals I've accomplished in the past."
Back in May, the trio planned on running in the Nashville Half Marathon together. Martin then settled for running the 5k after she broke her arm two weeks before the race.
"I fell and broke my arm two weeks ago on a training run with Mrs. Spradling," Martin said. "I have been telling a story that I was running faster than Mrs. Spradling and so she pushed me and I fell, and broke my arm…but that is totally not true! She actually picked me and my broken arm up off the ground, does that make her a hero? I think so!"
Martin ran with her broken arm in a brace and got third in her age group. But Martin's broken arm wasn't the only thing that was unexpected.
"During the race, I had an asthma attack at about mile six," Rodriguez said. "At mile nine, I threw away my focus on time goal so that I could breathe and finish the race. I finished the race and didn't make my goal, but my lungs and legs gave it their all!"
The three run together twice a week, with a Rogue Running group on Tuesday nights and then doing long runs downtown on Saturday mornings. They also run several half-marathons together each year.
"Running gives us a chance to catch up on personal and work things since we stay so busy," Spradling said. "We've done a lot of races together, but this was our first 'destination' race that we'd been talking about and planning for a long time. We enjoyed the race and exploring Nashville together."
About the Writer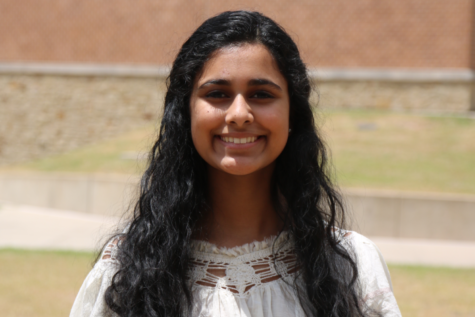 Harshita Avirneni, Spotlight Editor
Harshita Avirneni is a senior and this is her third year on the Vandegrift Voice staff. She joined newspaper because she wants to pursue a career in journalism. Harshita is also involved in UIL journalism, robotics and FCCLA.