A New Coach Joins the Soccer Team
Hang on for a minute...we're trying to find some more stories you might like.
               Coach Sharis Lachappelle, a previous Big-12 soccer player, will lead this years girls soccer team and be the assistant coach for cross-country, after previous soccer coach Jen Hardy resigned after nine years at Vandegrift.
Lachapelle has been playing her whole life and played in college as a starter for University of Texas.
"I started playing soccer at the age of 4 and haven't stopped," Lachapelle said. "I was San Antonio Player of the year my senior year and made the all-state team."
Team members have already grown to appreciate Lachapelle's passion for the sport. One member in particular, junior  Madison Russel, takes into account the expanding districts in Lachapelle's reason for their newer more intense workouts.
"I think it's good to have a change in the program," Russel said. "She works us really hard, and I think we're going to be really fit for when season comes around. We have to play harder teams this year, and they're going to be bigger and faster than before."
On all fronts Lachapelle attempts to bring success to her students and athletes. Her main goal is to win district.
The grit that Lachapelle shows her athletes is inspiring and gives the girls motivation. She's added a new workout to the teams weekly plan that the girls have called "terrible Tuesdays." During this workout, the girls run 100 yard shuffles or other field sprints.
"Depending on how hard they work, how much they have to sprint varies," Lachapelle said. "We don't do the workout often, but it's good to build their strength."
Lachapelle has confidence in the girls ability to go beyond their limits. On Friday she puts the team into smaller groups to compete against each other. This gives the girls a chance to bond through competition.
"I am looking forward to building relationships and building team chemistry," Lachapelle said. "I am excited to compete in a new district and help grow my players into better people on and off the field."

About the Writer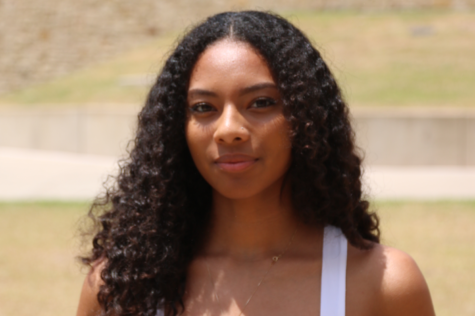 Delilah Woods, Staff Reporter
Delilah Woods is a senior at Vandegrift, and this is her second year on the newspaper staff as a writer. She runs on the cross country team. In my free time I enjoy being with my friends and family, going on outdoor trails to run, writing and spending time with my dog Koda.