Play ball
Baseball season gets cut short due to Covid-19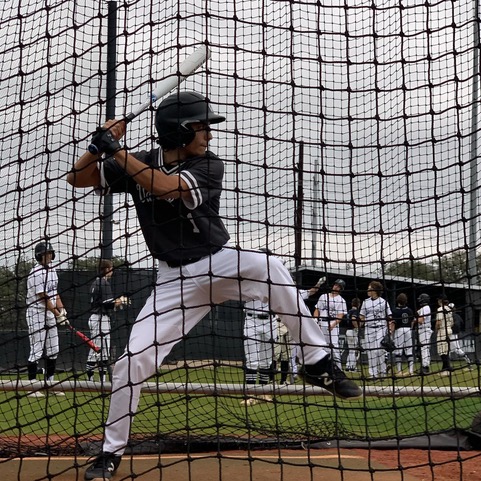 This year the season is going to have 60 players in the program and will have the normal schedule: scrimmages, tournaments, district games, and playoffs. The season started at the end of January and will finish at the end of June, with the banquet being held in May. Their first scrimmage is happening on Saturday where they will be playing against Cedar Park
"I am so excited that we get to be together again and play the great game of baseball,"  baseball coach, Allen McGee said. "Just having some normalcy back in the players' lives is huge from a physical and mental standpoint."
Baseball season is going to experience some changes this year with COVID-19. Masks and socially distancing will still be included and practices will be changed up a little bit compared to the previous years. The JV silver team is practicing in the morning with the varsity and JV black team in the afternoon. There will also be a limited amount of people being able to attend the games. 
"There are way fewer guys around to allow for more social distancing but it makes practice feel a little empty," senior, Ryan Back said. "With COVID-19 still surging, we are taking protocols given to us very seriously as we know how it feels to have a season taken away."
Coach McGee said it wasn't a very hard decision to have baseball season happen, especially after getting through football and volleyball season.
"The boys were ready to play and do it safely," Coach McGee said. "As coaches, we know the value of athletics and how it positively affects a young person. So any chance I could have to help a player, I was ready to go play."
What senior, Christian Okerholm is looking forward to the season this year, as it being his last year, is getting to make more memories with his teammates. 
"I'm looking forward to making memories with my teammates on and off the field and hoping for a successful season," Okerholm said. 
Over the weekend, Viper Baseball had their annual fundraiser called the Home Run Derby. It's when people put money on how far each player can hit and all the money goes to the program. There, they usually have auctions, vendors, and food.
"There is also an opportunity for members of the community dad's kid to come on the field," Back said. "It's just kind of a good time, but this year it will only be players hitting with no community interaction due to Covid-19."
What Okerhelm is hoping to accomplish this season is getting to go to the playoffs. 
"I want us to make it past round one of the playoffs because that has not been done by any Vandegrift baseball programs," Okerhelm said. "I also hope that next year we will make it to the playoffs again like we will this year. 
Okerhelm said that the one thing he's going to miss from baseball season is his teammates. 
"I'm going to miss hanging out with my teammates before the games and celebrating after," Okerhelm said. "I'll remember being able to play with some of my closest friends and just having fun."
Something that Back is going to remember most from his time on the baseball team as a senior is his teammates and the moments he had with them. 
"I think I will remember my teammates and moments with them the most," Back said. "Scores and batting averages will fade,  but the connection and relationships with my teammates will be forever." 
About the Writer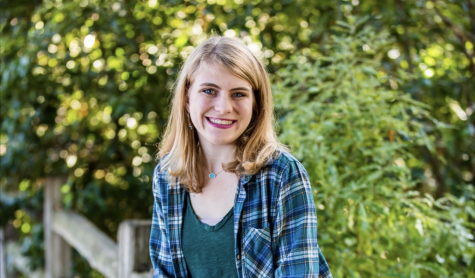 Taylor Chronert, Staff Reporter
Taylor Chronert is a junior and this is her first year on the newspaper staff. She is involved in Cross Country and Track at Vandegrift and has been doing that for three years. In her free time, Taylor enjoys reading, writing, listening to music, being outside, running, and spending time with friends