Volleyball crowns new captains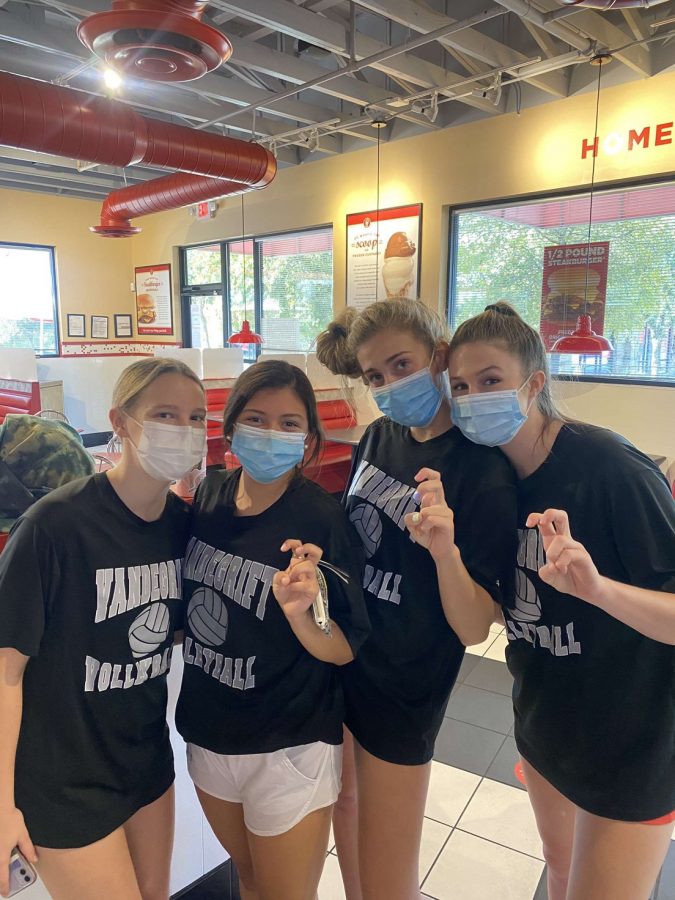 The energy is sky high, and the crowd is going wild, fueled by adrenaline about the final plays of the game. The captains step into the huddle to give one last talk about how important winning the game against Round Rock is, unifying the team before they sweep the Dragons. 
The volleyball captains were voted upon by their peers and approved by their coaches to wear the influential "C" on their jerseys. Seniors Egadi Santos and Audrey Green will be accompanied by juniors Ireland McCauley and Chloe Charles as the four captains of the volleyball team for this rollercoaster 2020 season. 
"Our team's motive this year is a little different than past years," McCauley said. "Because of [COVID-19], we did not get the full offseason together, and we are just happy and lucky to be playing this fall."
Typically, the volleyball team looks forward to a certain start date for the season. However, this season was different because the team didn't know what to look forward to because COVID-19 blew just about everything into the air. 
"This year has been a struggle," Santos said. "Not only at Vandegrift, but all across the globe with the current pandemic. It has been hard to readjust with the new regulations being set. Our program is fighting everyday to make sure that we are safe and protected in order to get the  season that we all want."
As captains, their role is to heighten the energy of the team both on and off the court. Every captain has a specific role, but they are all chasing the same goal of holding the team accountable and making sure everyone gives 100 percent. 
"I want to fulfill my role as captain by holding my teammates accountable and leading by example," Green said. "I am hoping to lead the team this year by showing them that I will always be there for them and [I will hold] them accountable to always put in one hundred percent."
With the season now in full swing, the team is back out on the court and playing games every Tuesday and Friday.
"I'm looking forward to most of our home games," Charles said. "I love the energy that we all bring to the court and all of our friends and family come to watch us." 
Due to COVID-19, rival teams have not been given the chance to compete on the court in a pre-season game, causing rivalries to be bigger than ever. According to Santos, the rivalry that has arisen against Westwood is set to be the most exciting. 
"They were our biggest rival last year, and we are really excited to face them again and have a chance to get a win," Santos said. 
This season will be one for the record books. Maybe not because of the record the Vipers have earned by the end of the season, but because of the level of grit every player has  shown in an especially difficult COVID-19 modified season. 
"[This team] is such a strong group of girls that puts an endless amount of work into becoming the best that we can," Charles said.
About the Writers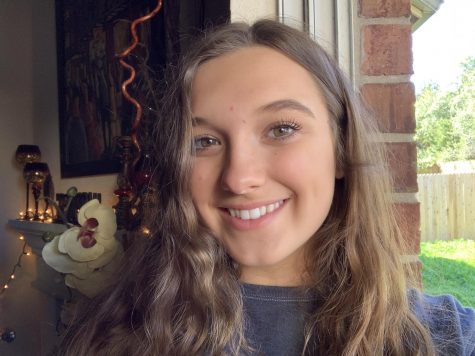 Kyra Bachick, Managing Editor
Kyra Bachick is a junior at Vandegrift and this is her first year on the newspaper staff. During sophomore year, Kyra was in photojournalism and journalism and wants to focus more on her writing career. In her free time she enjoys hanging out with her friends and being at Cabo Bobs.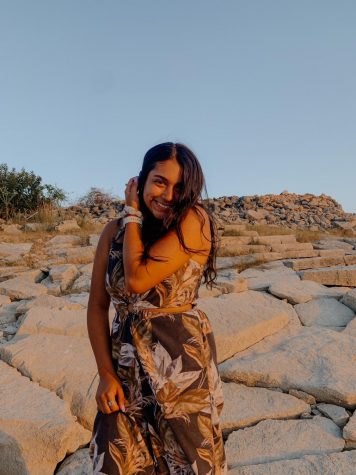 Marah Santiago, Staff Reporter
Marah Santiago is a senior, and this is her second year on the Vandegrift Voice staff. She enjoys spending time with friends and family. Her hobbies are painting and drawing. This year she is looking forward to make new memories.