What's the racket?
Varsity tennis players compete at Westwood Competition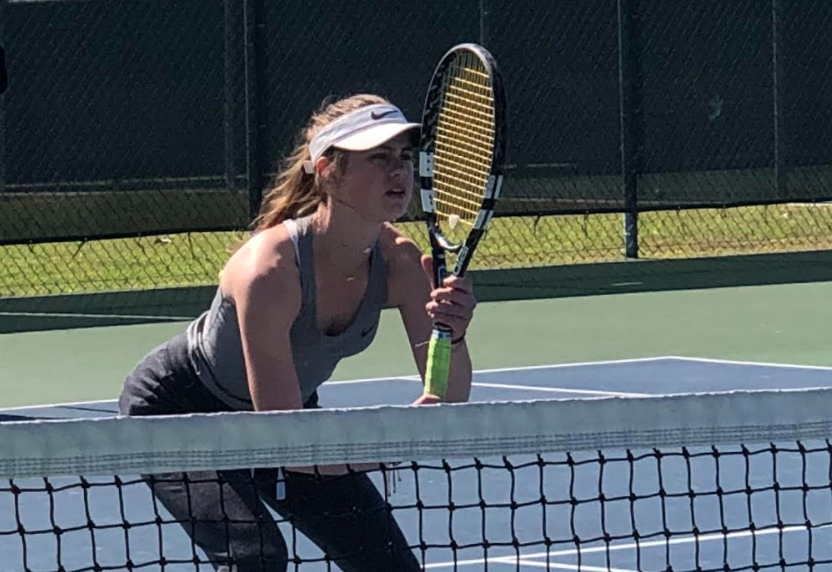 The crowd was cheering, the birds were chirping, cars were rumbling and rackets were smacking; so much is going on around them, yet they only have one thing they're focused on: the tennis ball. 
"When I was a freshman, I made it my goal to get onto the varsity tennis team," sophomore Greta Erdman said. "To see it pay off this year made me feel so proud of myself. I had confidence because of the amount of dedication I had to practice."
During spring tennis competitions are based on the individual players, not the team as a whole. Tournaments are composed of singles, doubles and mixed doubles.
My double [Camden McCrea] is an awesome player," Erdman said. "He's always so positive even when things aren't in our favor. Plus, he's a hard worker too. We're both very similar players so we totally complement each other." 
On the varsity team, there are only two freshmen: one of them being Zachary Quattro. Since the beginning of the year, Quattro said he has made many friends on the team that he wouldn't have met if he hadn't joined.
"Most of the friends I've made this year are juniors and seniors," Quattro said. "I became friends with them slowly  over time, although, I think our friendships are more meaningful that way. I'm going to miss them after they graduate but I'm planning to stay in contact with them." 
Quattro has a brother in sixth grade who is also interested in playing tennis. Quattro says that his brother will probably want to join the team when he gets into high school. When Quattro is a senior, his younger brother will be a freshman. Quattro said they might even play on the same team in his senior year. 
"
"I want to give my brother the same opportunities I have now in terms of making friends with upperclassmen. I want to make him feel more comfortable with doing that, because I was nervous to make friends with older kids at first.""
— Quattro
On Feb 21, the varsity tennis team visited the Balcones Country Club to compete at the Westwood tournament. There, the team competed with tennis players from Westwood High School. Greta and her partner ended up winning their last match. 
"[During the match], I was thinking the entire time that we got this and that we can win if we try," Erdman said. "Close to the end, we had a super-tiebreaker with our opponents. After we got the last point, we were so happy and gave each other a huge hug." 
 The team's coach, Christopher Klepper, taught the players a technique to always tell themselves they will do something. For example a player would say to themselves "I make this serve" or "I will get this return".  Erdman said doing this before, during and after every match boosts her confidence and excitement for her future in tennis.
About the Writer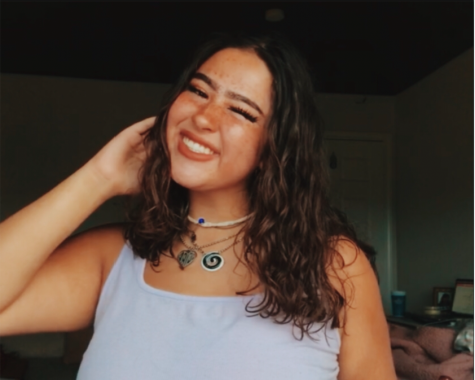 Priya Gregerson, Co-Editor
Priya Gregerson is a senior at Vandegrift. She decided to return to the Vandegrift Voice because she's passionate about getting to know other people and their stories. In her spare time, Priya enjoys listening to music, art and spending time with friends and family.