Swim places at finals for 200 Yard Medley Relay
The swim team competed at the state meet Feb. 14 at Texas Longhorn Aquatics Center in multiple events including 200 Freestyle, 100 Freestyle, 200 Individual Medley and 200 Yard Medley Relay. The team advanced to finals for their 200 Yard Medley Relay and placed 15th overall. 
"I had full faith that this medley relay team would make finals," coach Lisa Denison said. "It felt like celebrating their full season of many accomplishments when they were in the pool during finals.  I love relays since everyone is reliant on each other for the final result. It's teamwork at its best."
Sophomore Tammy Nguyen, junior Addie Orris and seniors Dani Lelinski and Julia Roberto swam the relay. Recently, their relay broke the school record at regionals.
"Since it's four people in a relay, it would take all of us to do our best to break it, and that's what happened [with regionals]," Lelinski said. "It was great getting to do that with three other team members. I am definitely thankful that I was in a relay because they help me get motivated. I am not just swimming for myself but for other people and their opportunity to swim again." 
Five athletes competed at state and three alternates also attended. The girls swam in two relays and three individual events. Orris placed 17th overall in her 200 Individual Freestyle. 
"I didn't have my best swim and I was one point away from making finals but I knew I gave it my best," Orris said. "I was really happy with all the effort I have been giving all season. It was a really great feeling for me because I just didn't know I was gonna get it and my friends came and congratulated me after."
To get to finals, the team has to place in the top 16 at state. Nguyen said being placed in the top 16 means being among the top best swimmers. 
"It was so cool finding out our relay made finals," Nguyen said. "It was the senior's last swim and to be a part of that was so cool. We are like a family and always support each other and have each other's backs. We are so close and being on that team makes you feel so special."
Finals marks the end of the high school swim season, although swimmers can choose to go to "off-season." Some of the team will participate in water polo, and others will do cross training.
"It's a great time of the year to work on any deficiencies, such as flexibility and technique, and reset mentally," Denison said. "I'm super impressed by all of our team. Whether they swam in the state meet, or supported from the sidelines, they all stick together as a team."
About the Writers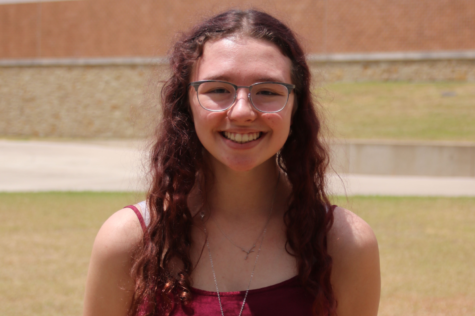 Claire Lawrence, Opinions Editor
Claire Lawrence is a senior and this is her third year on the newspaper staff. She wants to study journalism in college and eventually become the editor of a successful publication. She also enjoys theater and writing music.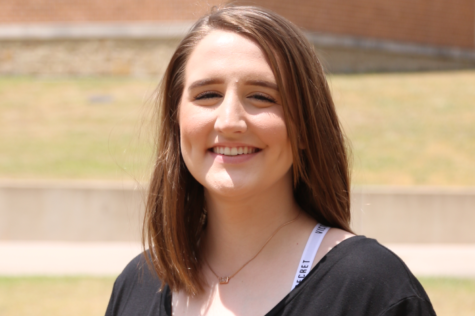 Camille Schweppe, Staff Reporter
Camille Schweppe is a senior and this is her first year on the newspaper staff. She is a part of PALS and enjoys being in various clubs at school. In her private time, she enjoys singing, playing piano and writing/reading poetry.