Junior commits to Texas Tech for soccer
Her friends and family told her to put some thought into her decision. Soon enough days turned into weeks and finally she picked up the phone and made the call. 
For junior Kaya Pehrson, college is only a kick away. Pehrson has recently verbally committed to Texas Tech University to play soccer. 
"[Texas Tech has] a great health science program, and I want to do something with occupational therapy," Pehrson said. "Not only is the soccer program incredible but also academically it works out really well for me.
A lot of factors helped determine if Tech was the right fit for Pehrson. 
"We are very excited, happy and proud," basketball coach and Kaya's dad Paul Pehrson said. "It is great for Kaya to have the opportunity to continue to play soccer and work toward her degree at an outstanding university like Texas Tech. This has been a fun experience for her and our family."
Beforehand, Pehrson visited the university when attending a summer camp, where she also met with the coaches to discuss the team. Pehrson is still working hard every day to prepare for her near future. Strength and conditioning are helping Pehrson with the switch of highschool and college soccer. 
"[In college soccer] everyone is older, and it'll definitely be a higher level and it'll be like a bigger jump," Pehrson said. "It'll definitely be a challenge, but I think it'll be a good challenge to experience."
Many people have helped Pehrson through the committing process but her family has been the most significant. 
"We helped guide her by having her research academics, athletics and the community," Paul Pehrson said. "Next we talked about Tech's soccer style of play, team energy and the coaching staff. The main thing we said about making a choice, was 'you will just know, you will just feel like it is where you belong.'" 
About the Writer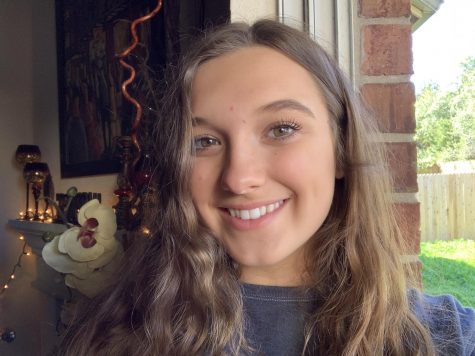 Kyra Bachick, Managing Editor
Kyra Bachick is a senior at Vandegrift and this is her second year on the newspaper staff. Kyra has been in photojournalism and journalism and is now on the yearbook and newspaper staff. Kyra wants to focus more on her writing career and make the most of her last year. In her free time she enjoys taking long drives with the music loud.