Volleyball team passes onto round three of playoffs for first time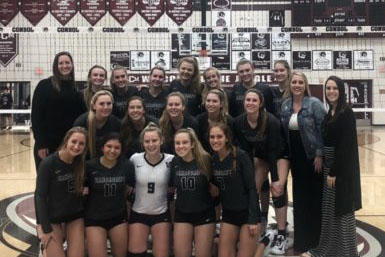 The volleyball team started with a strong season and are determined to finish as champions. They won the area payoff against Oak Ridge at A&M consolidated Friday. The team is currently preparing for their regional quarterfinal game tomorrow.
"Win or loss we wanted to leave that gym knowing we had everything we wanted without hesitation," junior Egadi Santos said. "I can confidently say that every player did exactly what we wanted. We prepared by practicing as if we were in actual game mode and going hard in practice to make sure we were ready for every obstacle that could be thrown at us and because of this, we have improved miraculously as a team."
This is the first time the team has made it past the second round of playoffs. The players went into the first set with a lot of energy, helping propel them to the regional quarterfinals.
"Winning the second round of playoffs is something that has never been done before in this program, and to be the first team to make that happen is so incredible," Santos said. "It makes us hungry for more."
Their next playoff opponent is the Woodlands, a team ranked high in the state. The Vipers said they are not intimidated because they are driven to play for one another.
"We have already lost to them once this year but that doesn't scare us," senior Delaney Dilfer said. "People say the team with the most energy will win the game, in our case this was true [for the area playoff]. We truly played as a team and are hoping to bring that same vibe into our next playoff game. Our mindset is still the same: no fear, no regrets, only redemption."
About the Writer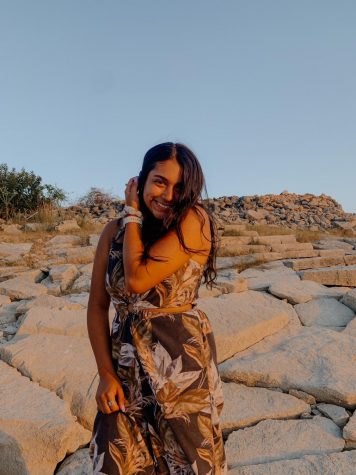 Marah Santiago, Staff Reporter
Marah Santiago is a senior, and this is her second year on the Vandegrift Voice staff. She enjoys spending time with friends and family. Her hobbies are painting and drawing. This year she is looking forward to make new memories.