Vandy tennis aces their recent matches
As the sun blared and the sweat dripped, the bright green tennis ball gleamed as it was served across the net. Another point added to the board.
Over the past week the tennis team headed to multiple matches competing in boys doubles and singles and girls double and singles. 
"On October 15th, we beat Cy Ranch 10-4 winning all of our Boys Doubles and Singles, as well as our Mixed Doubles," tennis coach Christopher Klepper said. "Then we beat Kline Cain 12-1 on October 17, sweeping our Doubles line up on both the Girls and Boys matches for the first time this season."
Each District sends their top four teams to Bi-District, then the team moves on to play in "AREA" and after that, to Regional Quarterfinals. In each match the team plays six boys singles matches, three boys doubles matches, six girls singles matches, three girls doubles, and one mixed doubles.
"Getting [to] the quarterfinals was pretty cool," freshman Jaimie Li said. "We knew that our competition [was going to] be tough because we'd already played that school before. But we just went out there and played it out.
Li and her partner Sophomore Dalia Jorbee have been playing together for the past four tournaments. During their matches they keep each other focused and positive. 
"We have good teamwork and a good dynamic," Li said. "We both try to keep each other positive. [We] just try to think about the good things and like strategies before [getting] on the court."
As the fall season has come to an end, the players are already preparing for the spring season. The players are working on team bonding and strength and conditioning.
"We need to be hungry to compete," Klepper said. "We are getting there. I'm really proud of how far we've come. Lastly, we have to be the team that suffers together [like] getting up early to practice in the mornings, pushing each other on a long distance run or sprints, and [make sure they] care about one another/lifts each other up."
About the Writer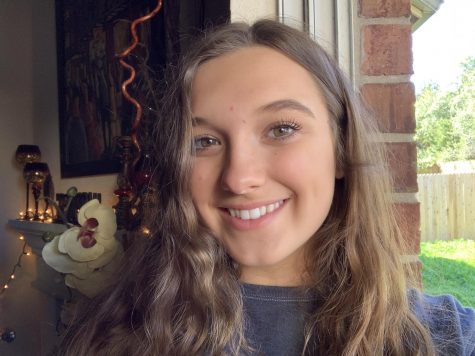 Kyra Bachick, Managing Editor
Kyra Bachick is a senior at Vandegrift and this is her second year on the newspaper staff. Kyra has been in photojournalism and journalism and is now on the yearbook and newspaper staff. Kyra wants to focus more on her writing career and make the most of her last year. In her free time she enjoys taking long drives with the music loud.