'Bi' the way tennis did it again
Varsity tennis wins second in districts and moves forward to play in bi-district
A trickling shiver runs down their spines as their team mate waits for the serve. The 50/50 shot of winning or losing. The coin flips and Round Rock serves the ball. They hold their breath and cross their fingers, they won. A breath cascades across the team and soon they will be greeted by Westwood, the team that would defeat them ten to none. 
"Our first match that we won was pretty quick and easy. Everyone played great. Our second match, the next day, we played against Westwood," senior Ellie Hughes said. "They beat us badly. We had a lot of team spirit, but it was tough. Going into it, we had played them before and lost, so we were nervous."
The varsity tennis team made bi-districts, as the first and second place teams move forward – so despite losing to Westwood their other wins pulled them through safely. Starting the second phase of districts, they will play Cypress Creek Oct. 15. 
"I have high expectations. I believe our team will win because we're well equipped due to hard, dedicated practices," Hughes said. "We're practicing at school and coach Klepper is having morning practices, in addition. We all practice outside of school too, ranging around two to three hours per day two to three days a week." 
Finishing their regular season 6-5, they have a good foundation but are still striving to improve for bi-districts.
"I am happy with the record but we could've all done better. Now that we've made districts we are going to give our best effort," senior Devon Bapat said. "To do better, we're all practicing at school during tennis period, and a lot of us play tennis outside of school, whether we are in academies or in other programs. I feel confident. I think we have a really good team. If we all just do the best that we can, we can get pretty far." 
Although student players are focusing primarily on making sure their practices are meaningful and thorough, coach Klepper has some other ideas as well.
"We are really focusing on doubles and being more aggressive. But a lot of the same stuff – fundamentals. Such as footwork, rhythm, having that solid foundation," Klepper said. "Another thing that we're hitting upon really hard is always supporting each other and really work as a team which can be really hard in an individual sport like tennis. I think we're getting closer." 
Not wanting to think too far ahead, Klepper is keeping everyone humble and dedicated. Despite being hesitant, they have faith in themselves. 
"We're hoping we win the next two, but you don't want to look too far ahead. If we win two more matches then we play the Woodlands, which will be a tough match," Klepper said. "We lost to the Woodlands earlier this year just like we lost to Westwood. However, we played Westwood so much better the second time so we're just wanting to move ahead along that same path." 
About the Writer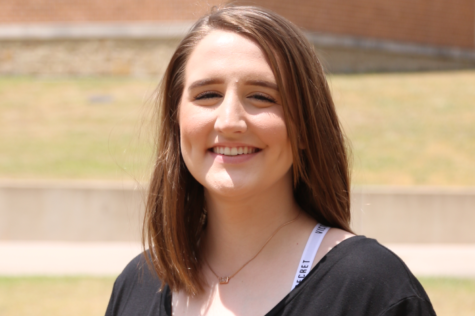 Camille Schweppe, Staff Reporter
Camille Schweppe is a senior and this is her first year on the newspaper staff. She is a part of PALS and enjoys being in various clubs at school. In her private time, she enjoys singing, playing piano and writing/reading poetry.