Vipers stay undefeated against Round Rock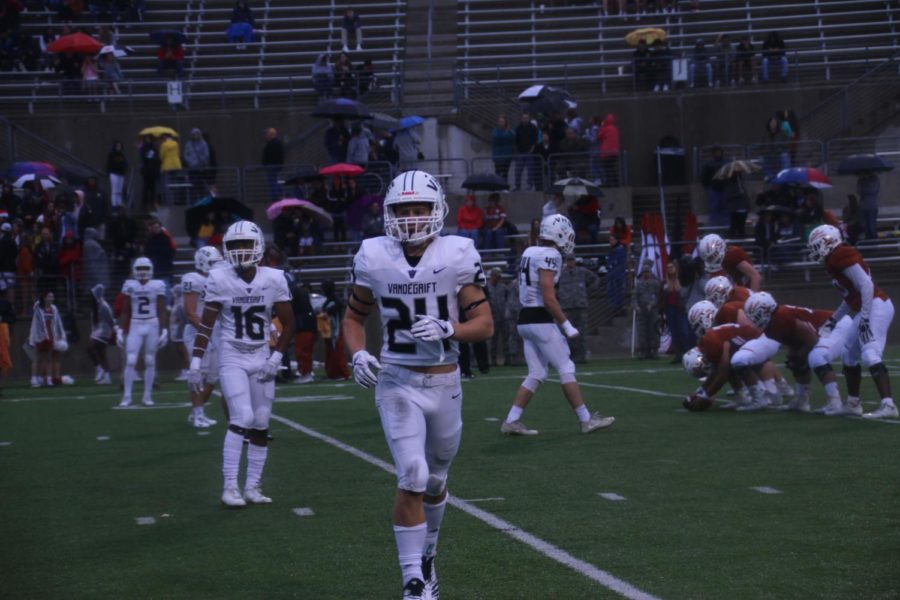 The Vipers continue the winning streak after winning 32- 25 versus the Round Rock Dragons. The Dragons were the Vipers biggest competition and Friday, Vandegrift came out on top standing 6-0. 
"We knew that they were definitely one of the top tier opponents," senior Trey Mongauzy said. "So we just stayed really disciplined throughout the week of practice, studied a lot of films and just a lot of mental preparation."
In the locker room, nerves were obvious and the boys were antsy. Junior Bowen Lewis said they usually go into a game not focusing on who their playing, but this game was different because Round Rock was undefeated.  
"I was a little nervous, just because there's a lot of hype" Lewis said. "We were excited to play a big competition! Our defense did good getting stops and our offensive did well keeping their offense  off the field. I thought we executed well." 
To finish the game, the offensive side takes a knee to run the clock. Relief and eagerness takes over the sideline. 
"I wasn't on the field for that I was on the sideline, but everyone still ran together," Monguazy said. "We all jumped around and went crazy. It was a really big moment."
About the Writer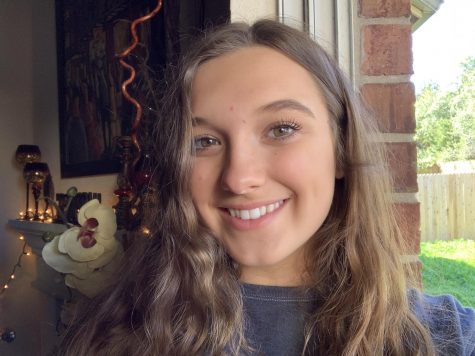 Kyra Bachick, Managing Editor
Kyra Bachick is a junior at Vandegrift and this is her first year on the newspaper staff. During sophomore year, Kyra was in photojournalism and journalism and wants to focus more on her writing career. In her free time she enjoys hanging out with her friends and being at Cabo Bobs.