8th Annual Girls Powderpuff Brings the Heat
A football game at Monroe Stadium usually consists of cheerleaders, band, and boys playing on our field… but last Thursday it was a different type of football game. The annual Juniors versus Seniors girls Powerpuff game was held May 23rd ending with a Senior girls victory.
Both grade levels got to put representatives on the field with many cheering on the sidelines. Coaches were boys from both grade levels there to assist the teams. Powerpuff was open to anyone desiring to play.
The purpose of being a powderpuff coach, in my opinion, is to teach girls a little about football and see what it's like to coach," Senior Reese Watson said. "All a coach does is in powder puff is teach girls how to play football, put them in positions that he thinks the girls can best compete at teach them how to play that position so they know what they are doing once game day comes."
The teams practiced before the big game in order to learn positions and come up with unique plays.
I loved playing with all of my friends because it got so hype on the sidelines when we made good plays," Junior Olivia Perez said. "The best play that we planned was "Miranda 2". it was where the quarterback gave it to the running back and tried to run out onto the sideline."
Only upperclassman can play powerpuff, therefore the anticipation to play on the field brings in a large number of players for both the Seniors and Juniors each year.
I didn't get to do powderpuff last year so I really wanted to do it this year because it's fun to get to play a sport you don't normally play with your friends and have a little friendly competition with the junior class," Senior Kennedy Larson said. "It was also really great to play football on the vandy field with my friends because we just got to just to mess around and feel like real Vandegrift football players."
A majority of the coaches from both teams were Vandegrift football players, therefore they even incorporated variations of the plays they use with their teams in the fall.
"Whenever the seniors were on offense, our offensive senior coaches signaled plays like we did when the guys played football this year and I thought that was really cool and amazing how the offensive girls learned and picked up the signals fast," Watson said.
"It was a whole different feeling to coach from the sidelines than to actually be playing, I enjoyed it a lot and I could tell most of the girls did too because I was very enthusiastic and into the game, and every time I yell in excitement or rage the girls would just be dying laughing."
Having been a great experience for everyone, Juniors will get a chance at redemption next year, while the Seniors leave with a victory
"In my opinion the juniors did really good," Larson said. "They were really fast and made some really great plays, but just not good enough to beat us, maybe next year for them. "My best memory I made during this experience was hanging out on the side lines with the team moms during plays because they really hyped me up and made me like the best football player in the world."
About the Writers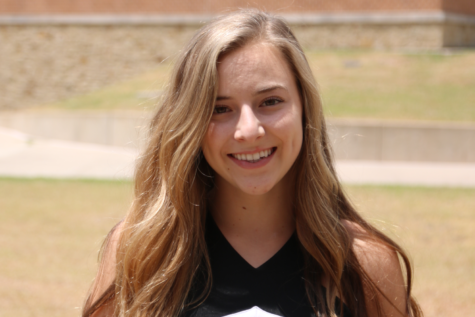 Sumerlyn Yudell, Social Media
Sumerlyn Yudell is a senior and this is her second year on staff. She is a member of the Varsity Cheer team and a PAL around campus. She loves to explore the city and try new restaurants. Her favorite season is fall, and she loves to hang out with her friends.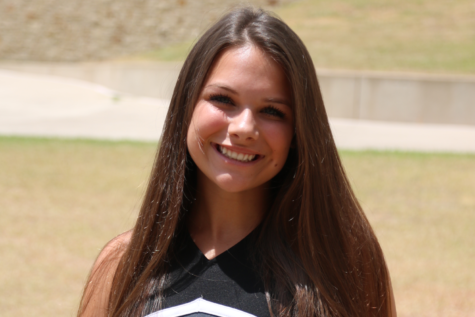 Cady Grace Wynn, Social Media
Cady Grace Wynn is a senior and this is her second year on staff. She is a varsity cheerleader and is involved in PALS. She loves to sing and play the guitar in her free time.