Wrestling travels to Virginia for scouting opportunity
Three members of the Wrestling team (Luke Sloan, Remy Jacobs, and Noah Gochberg) as well as Wrestling Coach Paul Muck went to Virginia in the start of April in order to compete in a Wrestling contest that could get them recognized by colleges at both the High School and competitive gym level. The competition was a over 3 days, and allowed the boys to keep up wrestling after their slight break following the state competition.
"This is a recruiting tournament, where college coaches get to watch you wrestle. It more leisure tournament than the rest, but it's still super competitive," sophomore Remy Jacobs said. "It's gonna be a fun tournament, i'm super excited for it even though i don't know that much since it's my first time going to it."
This is a nationwide tournament and anyone can participate. All three boys are involved in the same competitive wrestling gym, 3F, that will also be attending in Virginia Beach.
"I am excited to compete, it's really fun," sophomore Noah Gochberg said. "I don't like to put a lot of press on myself because it makes me perform worse anyway, so just having fun and being able to relax and enjoy the experience. To absorb every moment of it and do the best I can."
"
It's gonna be a fun tournament. I'm super excited for it even though I don't know that much, since it's my first time going to it."
— Remy Jacops
The boys just finished working hard in and out of practice to compete and do their best in the State competition that was help just a couple weeks prior to this one. Both Sloan and Gochberg ended with 2nd place titles at State, with Jacobs making it all the way to the 8th round.
"We trained all season for the state tournament and this is just another tournament right after it. I feel like i'm ready for this because we prepared for state well," junior Luke Sloan said. "Right now it's a lot of more club practice than school because we're out of season."
Wrestling is a vigorous sport mentally and physically on its participants.
"Wrestling is really tough, we usually practice 5 times a week, then I go to club after which is around 10 practices a week. Sometimes we have 8 if there is a tournament," Jacobs said. "Wrestling is a lot of mental toughness, you have to really want it if you want to get better. A lot of hard work goes into it, you can't just show up and be good at it."
To get All-American you have to place top 8 at a national tournament, according to Jacobs, All-American is everyone's goal and means you are broadly one of the best player in a particular sport. Also, each participant only gets weighed once in this competition, a benefit for the boys.
"It's a lot easier in this competition to manage our weight," Gochberg said. "Because as wrestlers we have to manage our weight pretty rigorously but since it's just one weigh in this competition the night before, it's a little easier so we don't have to manage it while we are competing and just worry about wrestling.
About the Writers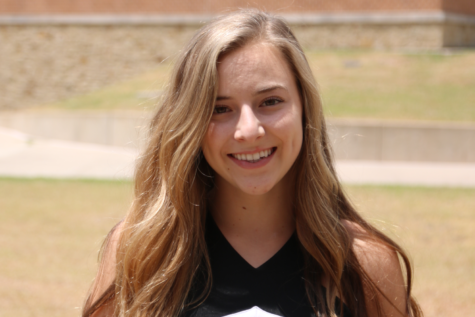 Sumerlyn Yudell, Social Media
Sumerlyn Yudell is a senior and this is her second year on staff. She is a member of the Varsity Cheer team and a PAL around campus. She loves to explore the city and try new restaurants. Her favorite season is fall, and she loves to hang out with her friends.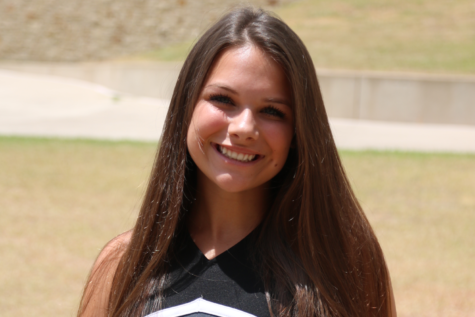 Cady Grace Wynn, Social Media
Cady Grace Wynn is a senior and this is her second year on staff. She is a varsity cheerleader and is involved in PALS. She loves to sing and play the guitar in her free time.