Girls varsity soccer prepares for state
Hang on for a minute...we're trying to find some more stories you might like.
The girls varsity soccer team continue their playoff quest in hopes of advancing to the state championship as they go against Allen in the fourth round of the playoffs.
"We're going to play really well based off of the games we've played in playoffs already," freshman Addison Carriere said. "We've been playing our best all season and we have a shot at beating Allen."
During practice, the team has been working on their organization and formation.
"Our defensive line has been working on covering and our forwards have been working on shooting," Carriere said. "We've been doing a lot of playing, making sure our touches are great. We're really prepared for this game."
Some strengths of the team going into the game is speed and having great players on the starting lineup.
"We work really well together, we make great passes and we can almost telecommunicate; we know what each other's movements are going to be," senior team captain Stormy Meier said. "We are very good together."
For the game, the team can improve on finishing their chances at the goal.
"We let a lot of them go and against a team like Allen, we can't do that," Meier said.
As a team captain, Meier is communicating with the team to make sure everyone is prepared for the game.
"We have a Snap group and we text in there and we have conversations before the game and in the locker room just trying to get everyone's mindset ready to go," Meier said.
Before advancing to the fourth round, the team had to play Cypress Woods in the third round and defeated the Wildcats 3-1.
"It was an intense game," Carriere said. "We went up 1-0 super early and then they tied it and then it was super tight but then we scored two goals in 10 minutes and outplayed them for the rest of the game. We broke through that wall that we were hitting."
In the game against Cypress Woods, a strength of the team was regrouping in the second half.
"We were able to play better than them and not staying at that level and increasing our ability to play and overcoming the stress of the situation," Carriere said.
A weakness of the team was getting tired from the middle of the first half to the end when the game was tied.
"We weren't in the best mental space," Meier said. "We knew we could win but we got into our heads a bit and we needed to stay focused."
In the game, Meier contributed to the team by starting one of the goals and marked some of they key players Cypress Woods had.
It felt good to contribute. I may not always get the glory from all of the goals but I feel good when the defenders are like 'Thank you, oh my gosh, you saved my butt there' or I get cheers from sprinting down and chasing down a forward so it's a lot of praise from the team."
Although she didn't play, Carriere contributed by taking stats and hyping the team up during warmups and on the sidelines.
"Even though I'm not playing, I still feel like I'm a part of the team," Carriere said. "Everybody has a role, if it's on the bench or on the field. It's just as exciting and you still want to win just as much even if you're on the bench."
The game against Allen prepares the team well as they have been playing tough opponents throughout the playoffs.
"Every single one of our playoff games, as you get closer to state, every team is going to get better," Carriere said. "The better teams we play, the better prepared we were and Cypress Woods was a great opponent to practice and get ready for Allen."

About the Writer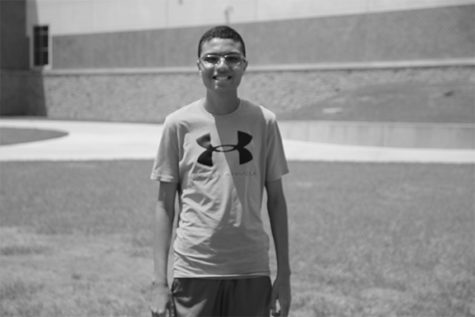 Justin Jalomo, Sports Reporter
Justin Jalomo is a senior and this is his third year on the newspaper staff. He is involved in band and the A/V department at Vandegrift. During his free time he likes to watch TV, play video games and play sports.