Golf ends February in top form
Golf is hoping to close out the month of February by maintaining their recent stretch of good performances in tournaments. The girls will have a break from tournament play until March after they came in third at the Lakeapalooza tournament last Tuesday. The boys team is currently in Georgetown at the Legacy Hills Golf Club for the Mike Brent tournament. The team will look to build on their recent first and second place finishes at the Canyon Invitational and NEISD shootout tournaments.
"We played well as a team," junior Cole Sherwood said. "[At the NEISD shootout] we covered each other's mistakes. We can rely on our teammates to help us, so it was a good team effort. We pulled the best from everyone. We're looking good going forward."
With regular season well underway for golf, both the girls and the boys have to travel relatively frequently for each of the tournaments. The boys team had to travel to San Antonio in order to compete in the NEISD shootout, and although sometimes athletes' performances can be thrown off by long drives, Sherwood seems to appreciate the journey.
"Traveling so much is definitely a positive," Sherwood said. "We get to spend a lot of time with each other, we learn more about each other. There's a lot more to our scores than just the numbers we post and so I feel like this is a good opportunity to learn more about each other and help our team."
As in every other sport, the regular season tournaments ultimately prepare the athletes for district competition later in the year. According to one golfer, each regular season tournament acts as platform to improve.
"Each tournament makes you better," senior Eoin McDaid said. "Of Course they don't matter as much [as district] and there isn't as much pressure on you, but at the end of the year district is what matters most."
It appears that the tournaments have also helped Sherwood to stay competitive ahead of district competition. When it comes to the team's chances later in the year, recent wins could build confidence.
"We get to see the same guys and similar teams throughout the year," Sherwood said. "By the time we get to district, we know that we're one of the best teams if not the best team there is because we're beating other teams, normal play just helps up to prepare."
Boys golf will begin district competition March 27 at the Delaware Springs Golf Course in Burnet. Girls will begin district competition April 2, also at Delaware Springs.
About the Contributor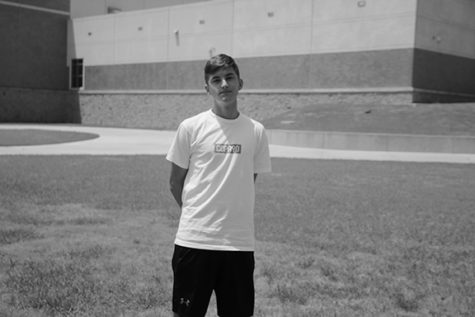 Miguel Blanco, Staff Reporter
Miguel is a senior and this is his first year on the Vandegrift Voice staff. He enjoys learning about history, spending time with his friends and loves...