Boys Basketball versus Austin Lanier
Greg The boys basketball team faced off against Austin Lanier on Tuesday.
"Our main focus going into the game was just playing well together," senior Zach Chmura said. " talking and communicating on defense and moving the ball on offense."
The team had prepared for Lanier in multiple ways.
"They ran a zone so we put people in the middle and tried to kick out to our shooters," senior Diego Morales said. "If they guarded the shooters then we liked our odds going one on one with whoever was guarding the middle.They also have a small bench so we wanted to exploit fastbreaks to tire them out early. Defense we went both man and zone, because we weren't too worried about their shooting ability."
The vipers executed well, beating Lanier by a score of 61 to 33.
"We cut down on turnovers and we made our free throws," senior Trey Brown said. "As a team we've been practicing very hard so we can play even harder during the games, our team chemistry grows every game."
The vipers look to extend their success this weekend in the Jack Frost Tournament in San Antonio.
"Our main focus is to grow as a team, limit turnovers," junior Jake Hatch said. "Also just to have a little fun and prepare for district as it approaches."
About the Writer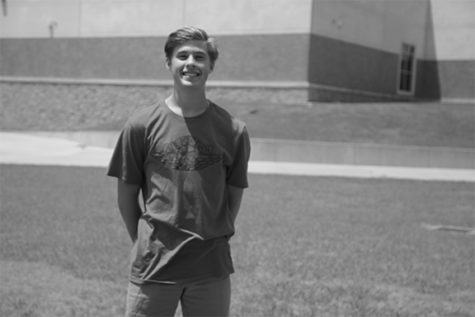 Peyton Klam, Staff Reporter
Peyton Klam is a senior and this is his third year as a staff reporter. He enjoys reading and binge watching tv shows. He also plays baseball for Vandegrift.