Football Playoff Preview vs Tomball Memorial
Last Friday, the Vipers defeated Stony Point 28-7 to stay undefeated and become district champions. With the regular season over, the Vipers now turn their attention to the playoffs where they will host Tomball Memorial in bi-district playoff action tonight.
"I'm looking forward to winning and securing our spot to continue to the second round," senior team captain Spencer Jones said.
With playoff games being a win-or-go-home situation, practice became intense this week.
"It's been hard but as the same time fun," freshman Beau Dawson said. "We are just trying to perfect everything for the big end.
As an offensive unit, they want to mess up Tomball's defense by learning how to go fast and then slow.
"We're learning how to go fast and to go slow and that's going to mess up their defense because they blitz a lot and it's going to catch them offsides a lot," senior team captain Reese Watson said.
As a defensive unit, the players will make sure they are locked down in every part of the defense.
"Our defensive line is going to do what they do, blitz and tackle in the backfield," Watson said. "Hopefully the line will pressure the quarterback, make him throw it up and hopefully the secondary gets a few picks."
The special teams unit will keep on doing what they've been doing all year.
"We need to be calm and confident and make sure we do our jobs correctly," senior team captain Davis Beal said.
Some offensive key players the Vipers need to watch out are their running backs, who happen to be their biggest players.
"They have three different running backs that do a rotation," Watson said. "Other than that, their receivers are ok and their quarterback is iffy; he throws it up a lot."
Some defensive key players the Vipers need to watch out for is mainly their defensive line and linebackers.
"The players are very big but their secondary is young so that's who we're going to target," Watson said.
The Vipers have the home field advantage in the matchup against Tomball Memorial with kickoff at 7 p.m.
About the Writer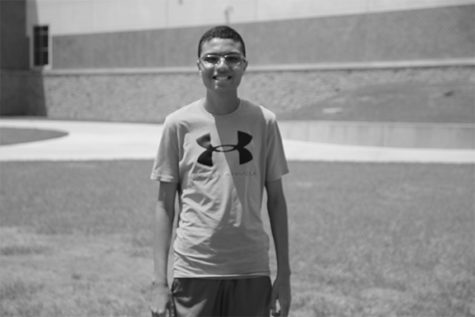 Justin Jalomo, Sports Reporter
Justin Jalomo is a senior and this is his third year on the newspaper staff. He is involved in band and the A/V department at Vandegrift. During his free time he likes to watch TV, play video games and play sports.