College baseball recruiting process
The recruitment process for college baseball is where college coaches identify potential recruits and evaluate them. Then they ultimately decide to give an offer for the student to play at their school.
The first step of recruiting is always to get the athlete's name out there. Athletes need to send emails to colleges they are interested in while also being realistic as to what level they think they can play. Athletes should also attend camps and schedule college visits so they can meet the coaches and also let the coaches see them play. Another way to showcase your talents is to make recruiting videos. These can be two or three minute long videos showing what your swing looks like, how well you can throw and how well you run.
"The best advice I can give to someone who wants to be recruited and play at the next level is, there are hundreds of places to play, and just because you may not have heard about a school doesn't mean it won't be the perfect fit."  2017 VHS alumni and freshman at Truman University Erik Miller said. "So play hard and have fun, it only takes one coach or scout and you're on your way to the next level."
After playing the high school season, athletes that want to play in college need to make sure they are on a summer travel team. This gives coaches an easier opportunity to see the athletes play rather than during the school year.
"The most important thing about summer baseball is not only playing well, but also communicating your interest in the schools that you are interested in." Senior Justin Moore said. "Giving them your schedule allows them to see you play in person, which is where the vast majority of offers come from. And then of course, you have to play well."
The athlete's coach also plays a big role during the recruiting process. Coaches will email or call the athletes coach to find out just how well the kid will fit into their program.
"Attitude and work ethic is what every college coach wants to know about," VHS head coach Allen McGee said. "If the player is already getting recruited by a college, then the college already knows his skill set."
About the Writer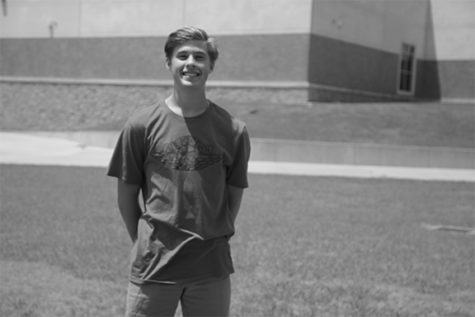 Peyton Klam, Staff Reporter
Peyton Klam is a senior and this is his third year as a staff reporter. He enjoys reading and binge watching tv shows. He also plays baseball for Vandegrift.