Boys Varsity basketball loses to Westlake 86-59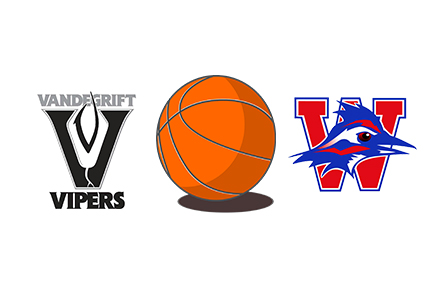 Playing against the no. 2 team in the state and a top team in the nation, the boys varsity basketball team lost a tough game as they lost to Westlake 86-59, bringing their district record to 3-4.
"I'm very disappointed," senior Jonathan Dow said. "The score does not show our effort but that's a very good team that we lost to."
During practice, they did a lot of preparation in order to be ready for Westlake.
"We watched a ton of film, studied what their main plays were, studied everything they did and focused on their best players," senior Evan Durrill said.
Although the team lost by 27 points, they had some strengths throughout the game.
"We hustled hard and we were really physical with that team," Durrill said. "We had some good shots and big dunks by Greg and it hyped everything up."
A weakness was the lack of passing the ball around.
"We didn't pass well at all," Durrill said. "We were not playing selfless; it was everyone trying to do everything for himself."
One thing they can improve on is moving the ball around.
"We want everyone to try to get a touch of the ball," senior Chas Wright said. "Also shot IQ is a big one."
In the game, Dow contributed by getting two points, a couple of rebounds and blocking Brock one time.
"It felt great," Dow said. "I always try to contribute as much as I can and it was a tough game but I try to do my best."
Durrill didn't play much but contributed by supporting his teammates, hustling his hardest when he was in and playing the best he could play.
"It felt great," Durrill said. "It feels awesome to be part of a team at this high level with players that will go on further in their lives playing basketball. It felt awesome to be a part of that and to have that in my life."
This game definitely helped the team be ready for Lehman, as they defeated the Lobos 71-35.
"It made us want that win even more," Durrill said. "We needed it; we needed it for district. This game got our confidence back up."