Varsity basketball defeats Vista Ridge 77-73 in overtime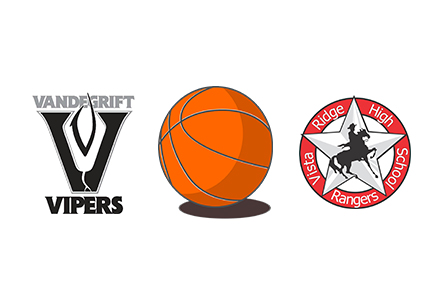 With the game in overtime, the boys basketball team was able to hold off Vista Ridge as they won their second district game, 77-73.
"It felt really good," senior Alex Stadthaus said. "Vista Ridge is a very good team and games like that are pretty arduous so being able to come out with a win, it's extremely special. We needed it and feel really good about it."
In their practices, they watched film and learned the tactics Vista Ridge would use against them.
"We figured out how to come back out of each of their tactics, one by one," Stadthaus said.
The team had a lot of strengths throughout the game.
"Greg had a phenomenal game, dropping 40 points," senior Justin Moore said. "We rebounded well and we had size on them so we were able to get to the glass. Our point guard, Reese Watson, did an excellent job distributing the ball. The defense did well so overall, it was a pretty good game."
One weakness the team had was defense.
"There were a lot of times where we got a little confused on defense and it happens," Stadthaus said. "Sometimes, you're going to face adversity but you have to know how to deal with it and luckily, the cards fell our way sometimes."
An area the team can improve on is defense.
"We can improve on playing better defense," Stadthaus said. "You typically don't want to give up more than 70 points in a game. Given that went into overtime, to beat a team that can shoot the ball and do a lot of really good things, it means a lot and says a lot about our guys on the team and what we do."
In the game, Stadthaus contributed by getting a bunch of blocks, points, rebounds and charges. He said it's better to get a lot of everything rather than a lot in only one category.
"It felt really good to contribute," Stadthaus said. "That was one of my better games. I was above par on it for sure.
Moore contributed by using his size to his advantage to get rebounds. He also scored when given nice passes down low."
"It felt awesome to contribute," Moore said. "Contributing in a big game where you win is awesome, especially in a big district game where we're coming off of a loss and we needed it, so it was awesome to help the team win."
The team will need to play well again when they play Hays. They beat Leander by 20 points and the boys lost to them by one point.
"It gives us a lot of momentum," Stadthaus said. "We are playing a tough district with Lake Travis, Westlake and Leander and Vista Ridge who are evenly matched teams like us, so it's a huge game. Hays beat Leander so that's going to be a difficult game."
The boys will have some extra time to practice for Hays because they don't have a game tonight.
"We have an easy day on Friday," Moore said. "We're doing a shootaround but we're helping the community and we're going to River Place to read to the kids there. We'll come back and do our normal shootaround and then come back on Monday for a full week of practice."
About the Writer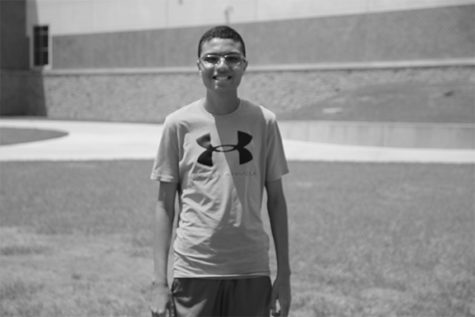 Justin Jalomo, Sports Reporter
Justin Jalomo is a senior and this is his third year on the newspaper staff. He is involved in band and the A/V department at Vandegrift. During his free time he likes to watch TV, play video games and play sports.