Varsity basketball loses to Hendrickson 55-54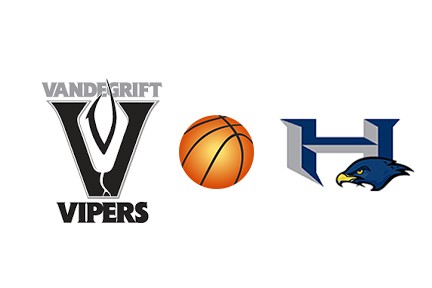 In their second game of the season, the Vipers fought all the way to the end but came up short as they lost by one point to Hendrickson 55-54.
"I'm really disappointed," junior Joseph Ferrel said. "It was a tough game and we fought to the end. We were the better team and we should've won."
In the practices leading to the game, one thing they did was watch film.
"We ran through their plays and we watched film about them," Ferrel said. "We prepared for their defense that they were going to be in but there were times that we faltered."
A strength of the team was playing good defense throughout the game.
"We only allowed 55 points and we were all good teammates and we were trying to pick each other up and we played well," senior Jonathan Dow said.
A weakness was not making free throws.
"We were not good at shooting free throws," Dow said. "We're below average but we'll get there."
After this game, the team has room for improvement.
"We could improve on talking more on defense," sophomore Greg Brown said. "We could also work on making free throws and consistent layups."
In the game, Ferrel contributed by bringing the ball up the court and making the passes that need to be passed.
"If we won, it would've felt better," Ferrel said. "Even if I have a bad game, I still want to win so it's still like a disappointment."
Brown contributed by getting rebounds, knocking down free throws and cheering the team on.
"It felt good," Brown said. "It felt like I was a good teammate and it wasn't all about me; it felt like I was part of the team."
Dow contributed by making key plays on offense and defense.
"I hit a deep three and I swatted no. 23 a few times," Dow said. "It felt pretty good to contribute."
The Vipers look to get their second win of the season as they take on Waco Midway on Friday.
"It brings us together," Brown said. "It builds chemistry and we can talk to each other on what we need to improve on and what we're doing good."
About the Writer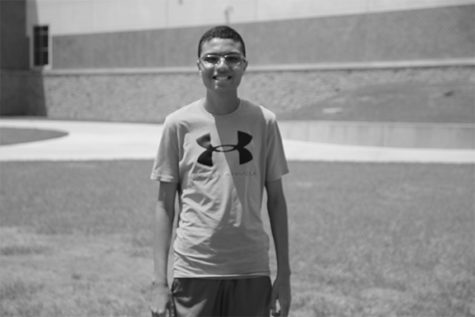 Justin Jalomo, Sports Reporter
Justin Jalomo is a senior and this is his third year on the newspaper staff. He is involved in band and the A/V department at Vandegrift. During his free time he likes to watch TV, play video games and play sports.