Vandegrift Football vs Hays Preview
The Vipers look to get their fourth district win against Hays this Friday at Bob Shelton Stadium in Buda. The Vipers enter this game with a 3-1 district record while Hays enters with a 3-2 district record.
"We're just working as an offense to study what Hays is doing, working on our passing game and wanting to establish the run game," senior wide receiver Kartik Akkihal said. "We think there's a lot of stuff we can do that can be effective against their defense.
As a receiver, Akkihal is watching their defense and running routes to make sure he's ready for Friday.
"I'm studying their defensive backs, studying their coverages, pushing all my routes to the correct depth and making sure none of my routes are short," Akkihal said. "Also, working on getting off guys and running crisp routes."
As a center, sophomore Harrison Witt prepares the way he usually does for any game.
"I'm making sure I'm going 100 percent on all my reps and making sure my snaps are good."
As a defensive back, junior Shay Schaffner prepares by figuring out what Hays does on offense.
"I'm studying film, making sure where I'm supposed to be and when and studying what the receivers like to do and what their tendencies are," Schaffner said.
This past week, the Vipers didn't have a game, so practice was different than normal.
"We shortened practice a little bit but we still got after it," Akkihal said. "We lifted a little bit more so we could get some of that strength back underneath us. We shortened practice a little bit but we were still working hard and still improving for Hays, Lake Travis and the playoffs."
About the Writer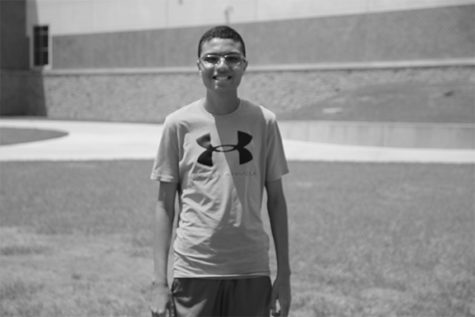 Justin Jalomo, Sports Reporter
Justin Jalomo is a senior and this is his third year on the newspaper staff. He is involved in band and the A/V department at Vandegrift. During his free time he likes to watch TV, play video games and play sports.