Varsity Tennis to Compete at State Meet
Last Friday, the varsity tennis team defeated Lake Travis in the regional finals and will continue to compete for state on Wednesday in College Station.
"Our biggest strength is the depth of players on the girls' side, Head Coach Daniel White said. "I believe that we have the strongest girls team in the state."
The team beat Lake Travis 10-9 in the regional finals, Westlake 10-3 in the regional quarter-finals and Harlingen South 10-2 in the regional semi-finals, qualifying them to compete for state.
"I really proud of how far we have come and the journey to state has brought us closer together as a team," junior Charli Delmonico said. "Both of the coaches have been very inspirational and helped us become more successful this season."
The varsity team consists of 16 players, eight girls and eight boys.
"My favorite part of coaching this team is that they trust me to make decisions on the court, and are quick to apply my feedback," White said. "My favorite thing about coaching is when I can swing the outcome of a match in our favor, just by sharing my observations with the players, and giving them a plan."
The team will compete as a whole varsity team, including the boys and the girls teams.
"I'm looking forward to competing for state for the first time as a 6A school and being able to compete against some of the best high school teams in the state," junior Gabby Cusano said. "I'm really proud of how far our team has come and how much success we have has, especially when we recently beat Westlake and Lake Travis to advance to state."
About the Writer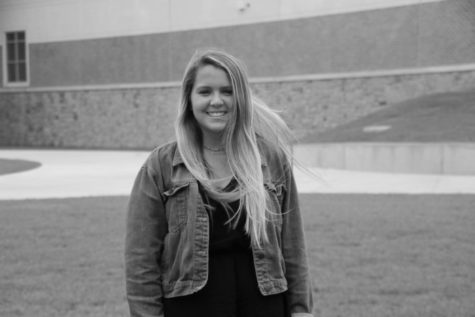 Lane Williard, Staff Reporter
Lane Williard is a junior and this is her second year writing for the Vandegrift Voice. In her free time, she enjoys photography, hanging out with friends, and exploring Austin. Lane has lived in Austin her whole life, and hopes to stay in state for college.