Varsity Volleyball defeats Westlake 3-0
The Vipers beat Westlake on Tuesday and it not only sends the Vipers to playoffs but also secures them the district championship. The team snapped Westlake's 19 year streak of being district champions.
"This is the first time that varsity has ever been district champions," Yeats said. "It felt pretty good to break their streak that was needed to be broken."
Playing in the last game of the regular season, the Vipers swept Westlake as they defeated the Chaparrals 3-0. The Lady Vipers face San Antonio Madison Oct. 31 in Seguin at 6:30 p.m. for the bi-district championship.
"It feels really good," sophomore Annie Stadthaus said. "It shows that our hard work really paid off. We wanted to win so bad and it was a really great win and it was senior night too, so it was a great way to leave our last game at Vandegrift."
In the practices leading up to the game, the team stayed focused to make sure they were ready for Westlake.
"We took the weeks leading up to the game very seriously and we wanted it more than Westlake, which really helped us in the end," senior Natalie Duffield said.
In the game, the team had strengths in energy and defense.
"Our energy never dropped; we wanted to keep our energy high during the whole game," Duffield said. "We were able to keep some of the balls that were coming towards us alive. It really helped us stay in the game."
The only weakness they had were nerves.
"Westlake is a really great team and we didn't know how they were going to come out for this game," Duffield said. "At the beginning, we were nervous and hesitant, but once we got over that hill, we kept going."
Although the Vipers were victorious, they still have room to improve.
"We can improve on limiting our mistakes on the court and let them make the mistakes on their side," junior Addie Yeats said. "We can improve in any way we can, like our defense and our offense, but our defense was really good that game."
In the game, Yeats contributed by helping on or off the court, during practice and during games.
"I'm always cheering on my teammates and always having a positive attitude towards everything," Yeats said. "It was amazing, just to watch my teammates and see what they could do. It was one of our best games so it was amazing to cheer them on and see them play their best."
Duffield contributed by hustling plays, not going for every ball and not giving up on anything.
"It felt really good," Duffield said. "It was really exciting when the plays turned out well and it brought even more energy to the game."
Stadthaus contributed by closing blocks and trying to get kills.
"It felt really great," Stadthaus said. "I'm only a sophomore but to play with these girls, it was awesome. It felt like everyone contributed."
The win over Westlake sends the Vipes to playoffs.
"Playoffs will probably have the same competition as Westlake, like how they competed with us," Yeats said. "It showed the level of competition that we're going to go up against during playoffs."
The game for the seniors was special as it was senior night.
"The ceremony was emotional," Duffield said. "I'm glad we had the Westlake win so it wasn't too sad."
The game was special for the seniors because the game was their last regular season game played in high school.
"I'm kind of nostalgic about it," Duffield said. "I wouldn't have wanted to end my last game at Vandegrift like any way else."
About the Writer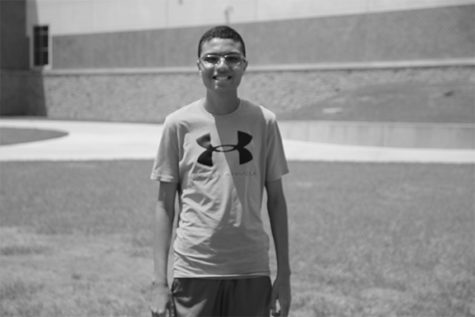 Justin Jalomo, Sports Reporter
Justin Jalomo is a senior and this is his third year on the newspaper staff. He is involved in band and the A/V department at Vandegrift. During his free time he likes to watch TV, play video games and play sports.