Vandegrift Football vs Westlake Preview
Entering the district season at 2-2, the Vipers play their first district game against Westlake, a tough opponent they lost to last year.
"We're doing our normal stuff we're doing every week, which is working extremely hard to fix our mistakes and install the game plan that's specific for winning on Friday night," head coach Drew Sanders said.
Going into tonight's game, the team has strengths on both the offense and the defense.
"I really like how our defense is playing right now," Sanders said. "They had a great performance with eighth  three and out series against Harker Heights, which means the offense comes out and in three plays they went back to their sideline so that's how good you can do defensively. Offensively, we're continuing to improve. Justin Moore is doing a great job, our offensive line is getting better, our receivers and running backs are doing exactly what we're asking them to do so I like the improvement on our offense."
Overall the team doesn't have many weaknesses, but sometimes  the lack of experience on the offensive line can be an issue.
"They're still gaining experience," Sanders said. "Other than that, we're just continuing to get better to make the playoffs and have a playoff run this year."
Last Friday, the team got their second win of the season when they defeated Harker Heights 31-10.
"They're a great team," Sanders said. "It was nice to win at home and put on a great game for our home fans and it was a great crowd. It was really fun to do that and really pull away where we could dominate towards the end of the game."
From the game, the team had a lot of strengths on both sides of the ball.
"I thought defensively, we did a great job limiting their best player, number two," Sanders said. "Offensively, our ability to throw the football, run the football towards the end of the game because it was 10-10 for a while and we pulled away and scored 21 straight, so I thought that said a lot about how tough our team is."
From the game, they had no weaknesses but still have room to improve.
"We always have to improve every aspect from kicking game, to offense to defense," Sanders said. "Specifically, no but we always have things to work on."
On the offense, the entire offense is preparing to make sure they do well against Westlake.
"We're just getting our schemes right," junior running back Isaiah Smallwood said. "Working on our edge blocking and blocking up front."
On the defense, the entire defense is coming together to make sure they're ready for Friday.
"We're coming together," junior linebacker Spencer Jones said. "We're watching a lot of film, making sure we know where we're supposed to go every play and know all the calls so that way, we can stop their offense."
About the Writer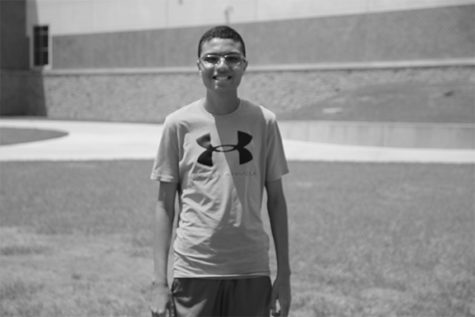 Justin Jalomo, Sports Reporter
Justin Jalomo is a senior and this is his third year on the newspaper staff. He is involved in band and the A/V department at Vandegrift. During his free time he likes to watch TV, play video games and play sports.