Track takes Region
On the days of April 28-29, the UIL region track meet took place. In San Antonio, many schools gathered to compete in this big event where the athletes had high hopes of advancing to state, and continuing their track season.
"The meet was overall a great learning and fun experience," sophomore Izzy George said. "There was a large variety of us competing in lots of events which made the meet even more competitive."
Vandegrift had 20 athletes compete in a total of 12 events, ten running events and two field events.
"I think we did really good," senior Emi Mccollum said. "We didn't expect to advance very far this year just because we were in 6A, and the times are a lot faster, but we made it all the way to finals and competed very well."
Kyla Peeples placed third in high jump, clenching her spot in the state meet that is taking place May 11-13. Peeples also beat the school record by jumping 5'8".
"All season I had tendonitis in my left leg," sophomore Kyla Peeples said. "I also hurt my foot during the four by 400 prelims and I really was not looking too good, but when I got out there, I did what I know how to do."
Being in 6A has changed the atmosphere for many athletes this year, making the competition harder.
"I think being in 6A exposes us to a lot more competition and better athletes," McCollum said. "It motivates you to train harder and see the other competitors out there which pushes you to work even harder."
About the Writers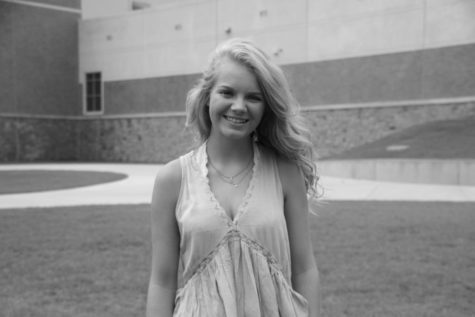 Blakely Dimiero, Staff Reporter
Blakely is a junior and this year is her second year on the newspaper staff. She loves to be taking pictures and out with her friends. She owns her own online blog and photography website. She is also involved in yearbook. She loves to workout and try fun new things to do.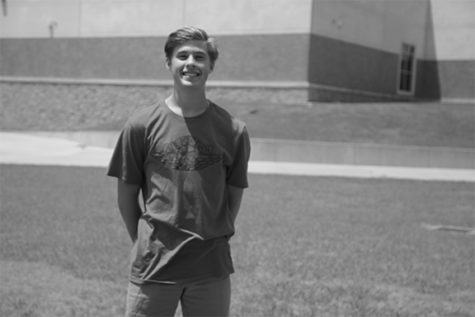 Peyton Klam, Staff Reporter
Peyton Klam is a senior and this is his third year as a staff reporter. He enjoys reading and binge watching tv shows. He also plays baseball for Vandegrift.