Kyla Peeples places 2nd in the State Track Meet
Sophomore Kyla Peeples was the only person on the track team to advance to the state track meet. She did well at the meet, she placed second in high jump.
"I was really excited," Peeples said. "I didn't really know what to expect when I came to state, and I was hoping to jump 5 foot 8 inches again, and I did, and I met my goal and was super excited."
Before the meet, she practiced a lot to make sure she would be ready for the meet.
"I really worked on my arch and my run up and working with speed," Peeples said. "I worked with my dad in my backyard, and we did little workouts just to prepare for high jump at state."
On the day of the meet, Peeples felt both excited and nervous.
"I was super excited, but I was a little bit nervous because I had tendonitis in my left leg for most of the season, but I knew I could still do my best," peeples said. "Even with tendonitis, I was still able to win with the jump 5'8' at area and regionals, and I knew I could do it again in state."
Next year, Peeples hopes to beat her goal and also hopes to win state.
"Next year, my goal is 5 foot 10," Peeples said. "This year, I was really close to reaching that goal, and I am really excited for next year. I hope I'm able to jump that high and I know that I'm really close."

About the Writer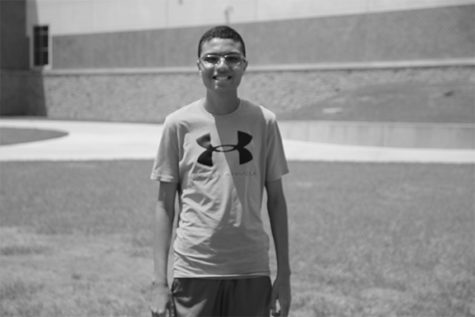 Justin Jalomo, Sports Reporter
Justin Jalomo is a senior and this is his third year on the newspaper staff. He is involved in band and the A/V department at Vandegrift. During his free time he likes to watch TV, play video games and play sports.