Analyzing this year's NFL Draft class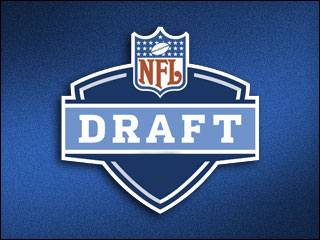 This year's NFL Draft will begin on Thursday, April 27th and run through Saturday, April 29th. Previous draft classes have been dominated by strong offensive players, but this year's class consists of several promising defensive prospects.
Top three prospects:
Myles Garrett, DE, Texas A&M
Myles Garrett has been a star for the Aggies since his freshman year, and he will likely be the first pick in the 2017 NFL Draft. Garrett is an offensive lineman's worst nightmare, and his stats were minimized in his last two seasons because he was constantly double-teamed and suffered from multiple injuries. In his career with A&M, he recorded 47 tackles for loss and 31 sacks. In his final season with the Aggies, Garrett recorded 15 tackles for loss in his last collegiate season, which is very impressive with him dealing with an ankle sprain most the season. There is no such thing as a sure thing, but Garrett may be the closest thing we've seen to one in a long time, assuming he can stay healthy.
Leonard Fournette, RB, LSU
Running back Leonard Fournette was the No. 1 recruit coming out of high school, and he was great in college, rushing for 3,830 yards in his LSU career. Fournette only played seven games in his last season because of a high-ankle sprain, but he still rushed for 843 yards despite the shortened season. Ezekiel Elliott was the commodity at running back in last year's class, but Fournette is just as, or more, promising than Elliott was coming out of college. If a team needs a running back, Fournette is the guy they need. He is also a concern for injury, but his potential may be greater than anyone else's in the class.
Jonathan Allen, DE, Alabama
Jonathan Allen had a great senior season for Alabama this year, as he was named SEC Defensive Player of the Year. This season he had 10.5 sacks and 16 tackles for loss, and was the leader to a defensive unit that was considered to be the best in the SEC. Allen is one of many great pass rushers in this year's draft class, and he will likely benefit from scrimmaging against Alabama's offensive line, which is always one of the best in the nation. However, Allen did not have a great combine, as he did not finish near the top of any of the main categories for defensive lineman, and he finished with only 21 reps on the bench press. Despite a disappointing combine, Allen is one of the safest players in this year's class and should be drafted in the top 10 picks.
Overrated prospects:
Mitchell Trubisky, QB, North Carolina
North Carolina quarterback Mitchell Trubisky had a successful season behind center in 2016, but I'm not sure taking him early in the first round is a great idea. His stats were remarkable for the Tar Heels, as he threw for 3,748 yards, 30 touchdowns and only six interceptions. While these stats may be great, team scouts should take into account that he only has one full year of collegiate experience. He could be a future star, but it is more likely that he is a flash in the pan and will be just another bust (especially if he is drafted by Cleveland). Another reason I think he shouldn't be drafted high is because the defenses he faced last year were not exactly great. The only decent defenses UNC faced were Georgia, Florida State, Virginia Tech and Stanford, but the rest were awful. It is a big step moving from ACC defenses to NFL defenses.
O.J. Howard, TE, Alabama
O.J. Howard was one of the most coveted recruits coming out of high school, but he never lived up to his potential at Alabama, despite being the top-ranked tight end in this year's draft class. Howard is a freak athlete, as he ran the second-fastest 40-yard dash for tight ends and completed 22 reps at the bench press, the third-best of all tight ends. Howard never found his niche at Alabama, as he only accumulated 602 receiving yards in his best season. He struggles with blocking and underperformed, which is why I would not pick him in the first round.
Under-the-radar prospects:
Deshaun Watson, QB, Clemson
Deshaun Watson was an outstanding dual-threat in his career at Clemson. He led the Tigers to a national championship and was a two-time Heisman finalist. Watson is an undervalued prospect, as it is possible that he won't go in the first round. Teams are worried about his accuracy and his number of interceptions. He did throw 17 interceptions in 2016, but that did come with 41 touchdowns and a national championship. Deshaun Watson should be taken in the first round because he is a winner, and has great potential.
Jordan Willis, DE, Kansas State
Jordan Willis had a great career terrorizing offenses at Kansas State, and he was named Big 12 Defensive Player of the Year in 2016. Willis offers a great combination of speed, size and strength that is being overlooked by NFL scouts. Watching Willis in the Alamo Bowl opened my eyes to him. He played exceptionally well against a strong Texas A&M offensive line, that is typically one of the best in the SEC. Willis will likely be available in the second round, which will be a steal for the team that picks him.